You Might Like
On FacilitiesNet
6 Strategies For Developing Facilities Management Talent For The Future
First part of a four-part article that takes the pulse of the FM industry, including our annual salary survey.
OTHER PARTS OF THIS ARTICLE
Pt. 1: This Page
Pt. 2:
For Succession Planning, Identify Leaders, Provide Opportunities To Expand Skills
Pt. 3:
Understand New Demands on the FM Profession
Pt. 4:
FM Pulse Salary Survey: How Much Do Facilities Managers Make?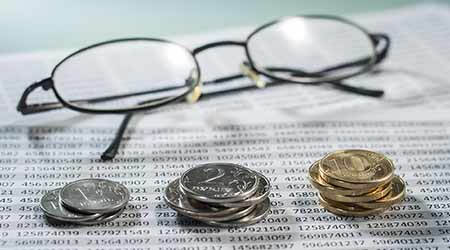 When the longtime head of facilities retires, where will the organization look for a successor? In the worst-case scenario, higher-ups will be scrambling to figure out what the vice president or director of facilities did and write an appropriate job posting. But succession planning, which prepares multiple in-house candidates at every level for greater responsibilities, offers a better alternative.

Replacing the top person in a facilities organization is one aspect of a broader challenge facing many facility management departments: the need to attract, develop, and ultimately replace experienced employees at all levels, from a hands-on technician or mechanic to a senior vice president.

Unfortunately, succession planning and staff development are priorities too often neglected by facility departments. That neglect is understandable, given all the more immediate concerns that facility managers face. But in the long-term — and the not-so-long-term — ignoring succession planning and staff development will only complicate a facility manager's life. That's why it is worthwhile to start thinking about those issues well before employees leave. The following six strategies can help facility managers develop their own road map for developing the talent that the department needs to succeed.
Years Left Until Retirement

Our annual FM Pulse survey (see part 4 of this article for more information) suggests that many FMs will work past 65. Here's how FMs answered the question, how many years do you have left until retirement?


1. Think strategically
"Most facilities organizations think succession planning is a luxury rather than a necessity," says Stormy Friday, president of The Friday Group. But it can become a part of strategic planning by an organization: If the head of facilities knows the upcoming changes and challenges, he or she can identify gaps in preparation among top subordinates and move to correct them.
Organizations that think strategically "are continually evaluating their pool of talent," both in facilities and elsewhere, Friday says. "Others deal with it only when someone leaves or retires."

At the high end of strategic thinking are facility organizations like the one at the University of Arizona. There, the facilities management department has its own human resources staff.

"We are really strategic in growing our own future leaders," says Jenna Elmer, assistant director of human resources for the university's facilities management department. "It's critical to our organization that I am an embedded HR person." The department similarly benefits from having its own IT and finance people, too, she says.

Succession planning is "the biggest item I will deal with for the rest of my career, and I have a long run left in me," says Chris Kopach, assistant vice president for facilities management at the University of Arizona. "It really is a big puzzle, getting the right players in the right positions."
Continue Reading:

FM Pulse and Salary Survey

6 Strategies For Developing Facilities Management Talent For The Future

For Succession Planning, Identify Leaders, Provide Opportunities To Expand Skills

Understand New Demands on the FM Profession

FM Pulse Salary Survey: How Much Do Facilities Managers Make?
---
---
---
Related Topics:
Comments