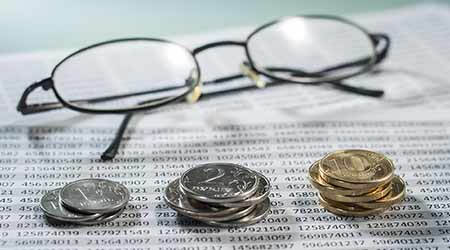 For Succession Planning, Identify Leaders, Provide Opportunities To Expand Skills
Second part of a four-part article that takes the pulse of the FM industry, including our annual salary survey.
2. Develop a structure
Strategic thinking about employee development has led the facilities department at the Fred Hutchinson Cancer Research Center in Seattle to create a structured program for that purpose. Bob Cowan, director of facilities, manages 1.6 million square feet of space and 55 people in the research center's facilities management department. The center has a well-defined system of opportunities for advancement, including month-long cross-training stints for managers and intermediate positions that serve as a talent pool for promoting people into supervisory roles.

Facility departments need formal programs to identify and develop potential leaders, Friday says, using methods such as cross-training and shadowing to expose managers to more fields. Mentorship programs across departments can be especially useful, she says, since "often facilities departments get a little insular." A building automation specialist might benefit from being paired with someone from the IT department, or a facility finance person might learn from the overall finance department.

Structured programs take various forms. For example, BAE Systems, a New Jersey-based defense and security firm that manages its own facilities, has a formal three-year program for recent college graduates in which they rotate among various jobs in operations, work with a mentor, pursue a master's degree and attend week-long leadership conferences, reports Mark Bailey, the facility manager for strategy and business practices.

Leon County, Fla., has facilities spread over a wide geographic area. The department's staff of 45 people cares for 150 buildings totaling 2 million square feet, says Tom Brantley, who recently retired as director of facility maintenance and construction for the county. To meet that challenge, Brantley placed extra value on cross-training; for a site that has several items on a punch list, it is more efficient to send one employee.

"You have to look at every position from the perspective of, what if that individual steps out tomorrow?" Brantley says.

3. Open doors to the future
Not every capable candidate has visions of climbing the ladder, Friday points out. But those who do will need opportunities to lead projects and expand their knowledge. And those opportunities should be distributed to multiple people; a manager needs to be able to evaluate how several workers handle similar responsibilities. Staffers should also get the opportunity to meet and learn from people outside their company through trade shows and professional associations.


Cowan's system gives every supervisor a main and a secondary responsibility; for instance, the electrical supervisor also handles Joint Commission requirements. He also encourages managers to attend several conferences or trade shows a year to pick up new skills and stay current.

"Employees can be leaders in their current positions," Elmer says, in roles such as taking responsibility for a specific project. Kopach is all in favor of staffers wanting to move up, but "they have to have some buy-in. What are they doing to prove themselves if the opportunity comes up?"

For those who seek further training to help them move up, the University of Arizona will bring in Dale Carnegie courses, Toastmasters for public speaking skills, and courses through APPA, the association for educational facilities managers. The school has sent many mid-level executives to APPA training to broaden their horizons in finance, IT, and other useful fields.

4. Don't wait
In general, Friday says, the facility management workforce is aging and settled; long tenures with one company are common. Against that background, it stands to reason that the retirement of the Baby Boom generation should make staff development a growing priority for facility departments.

"It seems like I'm going to a retirement party every month," say Kopach. Of the 600 employees in the University of Arizona's facilities management department, about 60 percent are expected to retire over the next decade. "Facility management people tend to find their job and stick with it," Elmer says.

To fill upcoming vacancies in trade jobs, Elmer recruits from high schools, technical schools, the community, and the military. Filling the slots is hard — "there's a huge skill gap in our nation" — but the university runs formal apprenticeship programs to teach skills such as paint, electricity, plumbing and HVAC, as well as less formal programs to let workers rotate and learn different skills.

How significant is the retirement of the Baby Boomers? "We affectionately refer to it as the silver tsunami," says Bailey. While BAE expects many retirements in the next few years, that's not the only reason for succession planning. Bailey also knows that "knowledge can walk out the door at any time" and a pipeline of potential replacements is necessary.

An anticipated retirement several years away may be an opportunity for a department to do some advance planning. "Where is the company going?" Friday asks. "What are going to be the expectations for the organization? Where are the bright young things that I want to position for the future? Do I have a pipeline? Are there relationships with trade associations or unions?"
Continue Reading:

FM Pulse and Salary Survey

6 Strategies For Developing Facilities Management Talent For The Future

For Succession Planning, Identify Leaders, Provide Opportunities To Expand Skills

Understand New Demands on the FM Profession

FM Pulse Salary Survey: How Much Do Facilities Managers Make?
---
---
---
Related Topics: