Facility Manager Cost Saving/Best Practice Quick Reads RSS Feed
Energy Infrastructure Act Advances, Receives Praise
July 19, 2021 - Contact FacilitiesNet Editorial Staff »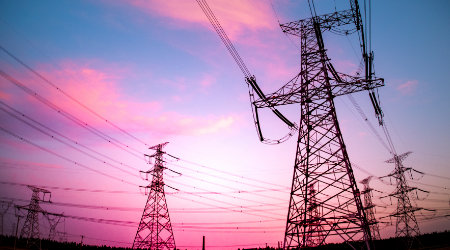 Negotiations continue between President Biden and Congress on how best to fund infrastructure. A new bill, the Energy Infrastructure Act, has advanced out of the Senate's Energy and Natural Resources committee by a 13-7 vote.
This bill would provide $100 billion to:
Invest in the reliability and resilience of our electric grid and expand transmission capabilities
Demonstrate the critical energy technologies
Build out our domestic supply chains for clean energy technologies
Invest in water infrastructure needed by western states, restore our ecosystems, and mitigate wildfire risk
Clean up the abandoned energy infrastructure and mine lands that powered our country to greatness while also reducing methane emissions
Fund the Energy Act of 2020
The Alliance to Save Energy released the following statement from its president Paula Glover about the bill: "As a bipartisan organization, we are encouraged by this legislation, which is a concrete step by both parties to assemble an infrastructure package that values energy efficiency as one of the top solutions for an energy system that is more productive, decarbonized, and equitable. The efficiency title in this bill touches all sectors in our economy – from industry and manufacturing, to homes, buildings, and schools. We thank Chairman Joe Manchin (D-W.Va.) and Ranking Member John Barrasso (R- Wyo.) for their recognition that energy efficiency is indeed infrastructure, and that when making forward-looking investments, it is simply smart to lock in decades of emission and cost savings through efficiency."
Greg Zimmerman is deputy editor, Facility Market.
---
Comments