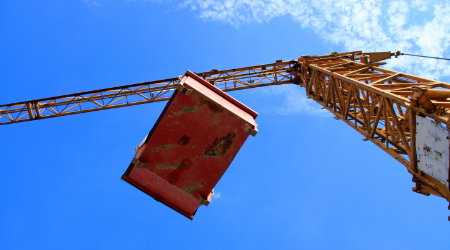 5 Dead After Construction Crane Collapses in Canada
Multiple people are dead after a crane collapse Monday at a construction site in British Columbia, Canada.
Four men are confirmed dead and a fifth was hospitalized and later passed away according to CTV News in British Columbia.
The crane was attached to a high-rise building when it toppled over, according to CNN. While collapsing, the crane hit an adjacent professional building and also the roof of a senior living facility, the police inspector says.
Officials evacuated the area, and an emergency declaration was declared as an investigation launched.
The incident was the country's second crane incident in recent days. The first one occurred on the rooftop of a building in Toronto on Saturday, but resulted in no injuries or residential units being affected by the crash.
In the Toronto incident, CNN reported that the counterweight, designed to prevent the crane from tipping, was carrying about 20,000 pounds and shifted.
Dave Lubach is managing editor, Facility Market.
---