Demonstrate to upper management the importance and value of facilities management in achieving the overall goals of the organization.
Boost team morale: A nomination for a national recognition program can provide a real lift for your department.
It's free! Unlike many other recognition/award programs, there is no application fee for the FMXcellence Recognition Program.
Gain national recognition from the industry. Honorees will be recognized both in Building Operating Management magazine and at the NFMT Conference in Baltimore in March 2012.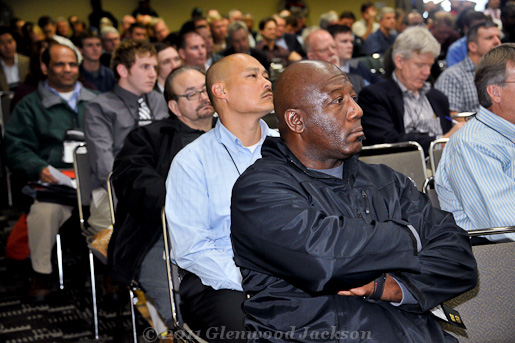 Attendees listen to FMXcellence honorees at NFMT special session.