You Might Like
On FacilitiesNet
« Back to Facilities Management News Home
Online Tool Helps Select Compatible LEDs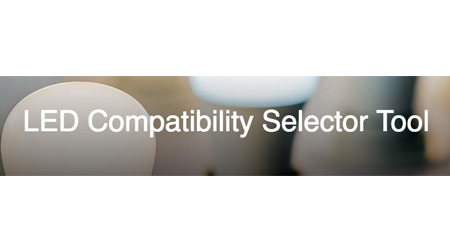 Leviton has announced the launch of its LED Compatibility Selector Tool, a new online resource developed to make it easy for customers to identify LED bulbs that are most compatible with Leviton dimmers, or to identify a Leviton dimmer most compatible with their existing bulbs. As LEDs have become the standard when shopping for new or replacement light bulbs, it is increasingly important for consumers to ensure that the dimmers and LED bulbs in their home or business are compatible when used together for optimal performance.

In order for the tool to effectively help customers, Leviton has an ongoing program to test and evaluate LED bulbs and fixtures for compatibility with Leviton LED dimmers. The test program identifies best performing bulbs as well as those exhibiting any irregular functionality, such as flickering or limited dimming range. This information helps users successfully pair Leviton dimmers and LED bulbs that will achieve the best performance.

"With our ever-growing database of bulb compatibility information, including the most popular brands available at retail and distribution locations across the country, our LED Compatibility Selector Tool is intended to eliminate the frustration of potential dimmer/LED compatibility issues," said Bob Becker, Executive Vice President/General Manager, Residential, for Leviton. "By providing an easy and intuitive way for customers to find compatible products, we're helping them understand exactly what they need for the best lighting in their home or business."

The LED Compatibility Selector Tool webpage also features a Dimmer Buying Guide, Dimmer Selector Tool, LED Bulb Guide and other resources to educate and inspire as customers look for the best solutions.
More From 12/14/2018 on FacilitiesNet