« Back to Facilities Management News Home
In-Wall Wireless Sensors Boost Connectivity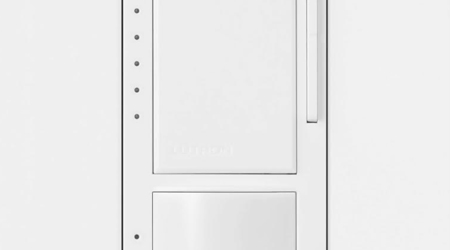 Lutron Electronics introduces two new Maestro Wireless in-wall sensors for its Vive simple, scalable, wireless solution. The new, 0-10 V dimmer/sensor model combines automated, occupancy-based control of light, manual dimming control, and wireless communication to other Vive system devices in a single piece of hardware. The sensor/switch model provides manual or automated, occupancy based on/off control as well as wireless communication to Vive devices. Both models are easy to install and can be direct replacements to existing controls in a standard wallbox.

Ideal for retrofit projects including private offices, commercial open offices, and K-12 and higher- ed spaces, the new sensors replace an existing wired device in just minutes. They can communicate wirelessly to Lutron Pico remote controls or other Vive wireless sensors making it easy to add additional wall controls without running new wire. Use the sensors as stand-alone devices or easily connect them to a Vive wireless hub at any time to deliver system features such as timeclock control and energy reporting.

The new Maestro Wireless sensors add a frequently-requested system capability – wallbox sensors that can be easily and fully integrated into a Vive wireless solution. For contractors, the sensors simplify installation, allow them to finish jobs faster, and provide the ability to expand a Vive wireless system as project and customer needs change over time. For designers, the sensors offer a familiar form factor that reduces design complexity and allows them to easily scale designs from stand-alone control to connected lighting control solutions.

In keeping with the entire offering of Lutron sensors, both the sensor/switch and the 0-10V dimmer/sensor offer superior sensitivity and ultra-reliable performance via Lutron XCT technology, preventing false ON events, and ensuring clients will not be left in the dark. The new sensors are compatible with Vive system components including the Vive wireless hub and Pico wireless remotes.
More From 2/20/2019 on FacilitiesNet