« Back to Facilities Management News Home
Rock Salt Targets Slips and Falls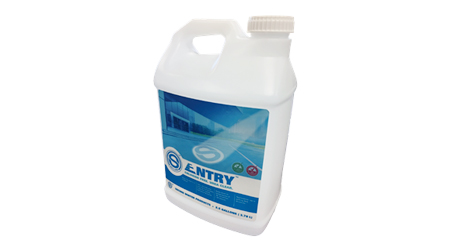 Third-party toxicological laboratory ToxServices has confirmed that Entry ice melt, which protects against slip-and-fall accidents, poses no health risk when used as directed.

"Entry's satisfaction of ToxServices' standards confirms what we've long believed: Entry is uniquely brutal on ice and snow and yet, when used as directed, is free of any health repercussions," said Nate Clemmer, CEO of the product's maker, Branch Creek.

Given the tendency toward inflated marketing claims across the de-icing industry, Clemer felt a particular responsibility to enlist third-party risk assessment agency ToxServices, which serves organizations including the U.S. Environmental Protection Agency.

The same study deemed Entry safe for pets when used as directed.

Featuring a potassium formate blend, Entry spares homes, campuses and corporate parks from the hazardous, corrosive effects of sodium chloride (rock salt) and other chloride products, making it a sound choice for concrete, indoor surfaces and the environment. Its efficacy and clear formula mean it is particularly well-suited for high-traffic areas prone to slip-and-fall hazards and tracking.

"Unlike granular salt products that most people still use to melt ice and snow, Entry does not track corrosive and unsightly elements into homes and buildings, making it cosmetically appealing and safer for floors," Clemmer adds.
More From 2/20/2019 on FacilitiesNet