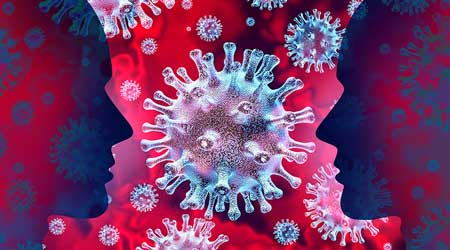 Coronavirus: ASHRAE Offers HVAC Guidance
As COVID-19 — coronavirus — continues to spread worldwide, a growing number of institutional and commercial facilities in the United States are implementing emergency plans in an effort to prevent the disease from affecting occupants and operations. Many hospitals, for example, have begun to prepare for what seems likely to be a growing influx of patients with the disease.
To aid facility managers and their organizations in this process, federal agencies have consolidated various resources targeting various aspects of the crisis. The U.S. Occupational Health and Safety Administration (OSHA) has rounded up information on its standards, hazard recognition, and control and prevention, and the U.S. Centers for Disease Control and Prevention (CDC) has pulled together information specifically targeting businesses.
The latest resource roundup comes from ASHRAE, which has developed guidance to help address COVID-19 concerns related to the operation and maintenance of HVAC systems.
"The recent escalation in the spread of coronavirus disease 2019 is alarming on a global scale," says Darryl K. Boyce, ASHRAE's president "While ASHRAE supports expanded research to fully understand how coronavirus is transmitted, we know that healthy buildings are a part of the solution. ASHRAE's COVID-19 Preparedness Resources are available as guidance to building owners, operators and engineers on how to best protect occupants from exposure to the virus, in particular in relation to airborne particles that might be circulated by HVAC systems."
Also available on the webpage is ASHRAE's recently approved position document on Airborne Infectious Diseases. The society's position is that facilities of all types should follow, as a minimum, the latest practical standards and guidelines.
Dan Hounsell is editor-in-chief of Facility Maintenance Decisions.
---