« Back to Facilities Management News Home
Video Management System and Enhanced Security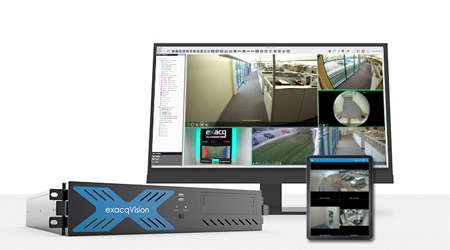 Johnson Controls has introduced exacqVision video management system (9.8), which includes several new enhancements that improves users' ability to store, analyze and search for video.

Most notably, the release supports exacqVision Cloud Drive storage, a subscription-based solution which provides an easy way to store, access, and search critical surveillance video in the cloud. exacqVision Cloud Drive storage helps security and IT teams lower their Total Cost of Ownership by eliminating some of the unnecessary hardware costs and management of storage infrastructure, and is being released later this month.

In keeping with the goal of providing meaningful information to users, exacqVision 9.8 now supports Perimeter Defender analytics from Axis, which includes displaying bounding boxes and object trails in live video as well as using event metadata for video searches. This helps to strengthen the forensic analysis of essential video, as do the enhancements to exacqVision's audit trail feature, which lets administrators better monitor server activity by allowing them to log more detailed system information, such as which segments of a video clip were watched and by whom.

Finally, this release adds more power and efficiency to the enterprise feature set of Enterprise System Manager (ESM). Administrators can now assign highly customized device level permissions - whether video, audio, serial, or soft triggers - for specific user groups in ESM, and use the even more intuitive camera inspection feature to enable live video viewing without complex steps such as setting up and configuring web services.
More From 12/19/2018 on FacilitiesNet