CPower - Healthcare Facilities
Webcast: Learn How Energy Assets Can:
Provide Significant Savings, Generate Revenue, & Maximize ROI. Wednesday, October 9, 2019 at 11 AM ET
« Back to Facilities Management News Home
Exterior Concrete Coating Aims To Enhance Aesthetics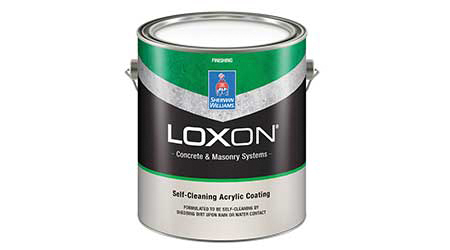 Loxon self-cleaning acrylic coating, from Sherwin-Williams, is engineered to keep facilities looking fresh and attractive with a self-cleaning formula that sheds dirt with rainwater or a hose. With weathering protection, the breathable paint reduces the potential for coating failure for a flat sheen that is tintable in a range of colors. The high-performance coating helps to avoid costly repaints and extensive cleaning, while meeting the most stringent VOC regulations. Workers can apply the coating directly to fresh concrete at least seven days old down to 35 degrees.
More From 5/16/2019 on FacilitiesNet