« Back to Facilities Management News Home
Emergency Shutoff Buttons Designed for Harsh Weather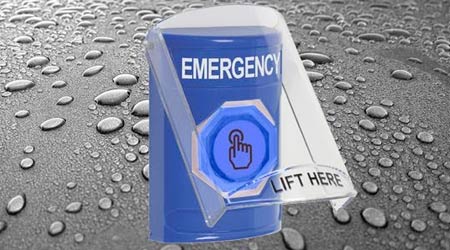 Despite what weather forecasters predict, STI's new weather resistant Stopper Station is ready for it all.

The larger 2" weather resistant push button is equipped with daylight visible illumination. The shell, available in red, green, yellow, white, blue or orange, has a unique curved design which helps stop accidental activation while allowing legitimate activations. Offered with standard or customized labeling (in virtually any language). Other switch choices include: pneumatic, momentary, Key-to-Reset, Turn-to-Reset, Key-to-Activate.

For additional protection, several tough polycarbonate covers are available. Buttons are listed to UL and cUL standards, ADA Compliant.
More From 1/23/2019 on FacilitiesNet