« Back to Facilities Management News Home
Circuit Monitor and Advanced Analytics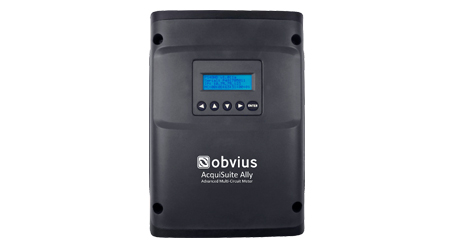 Obvius has announced the expansion of its offerings with the new Ally 48 Advanced Branch Circuit Monitor. With plug-and-play integration, the Ally 48 instantly captures hundreds of data points for immediate use.

"The Ally 48's versatile power metering functionality embodies the Obvius mission of lowering the total cost of collecting data by reducing install complexity and increasing flexibility," says Troy Hull, director of measurement & verification for Leviton and Obvius.

The Ally 48 supports all industry standard communications protocols including RS-485, BACnet MS/TP, BACnet IP, ModBus TCP and Ethernet for maximum flexibility. The solution is ideal for realtime monitoring of current, voltage, instantaneous power, demand and energy consumption of each circuit in a panelboard, including the main feed. The Ally 48 can monitor up to 48 circuits and simultaneously monitor multiple systems with two independent voltage inputs. The Ally 48 also improves load management with user-configurable alarm thresholds.
More From 1/23/2019 on FacilitiesNet