Salary eBook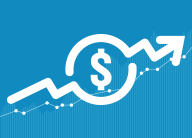 Facilities Salaries and Compensation
Salary benchmarks for 34 facilities management job titles.
« Back to Facilities Management News Home
Danfoss VZH Inverter Scroll Compressor Offers 30 Percent Energy Savings And Precise Cooling
4/10/2013%>
BALTIMORE – Danfoss, a leading manufacturer of high-efficiency electronic and mechanical components and controls for air-conditioning, heating, refrigeration and motion systems, recently launched the second generation of variable speed compressors – the VZH inverter scroll compressor.
The VZH uses a brushless interior permanent magnet (IPM) design and is optimized for different pressure ratios to deliver energy savings of more than 30 percent when compared to a unit equipped with a fixed or mechanically modulating compressor. In addition, Danfoss' proven variable speed technology provides infinite and smooth capacity modulation, delivering precise temperature control within ±0.3°C/0.1°F of the set point. This is ideal for applications that require precise temperature and humidity control, including IT equipment, industrial processes, museums and libraries.
With cooling capacities ranging from 13 to 26TR, the VZH provides the largest cooling capacity with a single variable speed hermetic scroll compressor and the widest variable speed compressor range in the market for air-conditioning applications. A 4:1 modulation ratio allows the VZH inverter scroll compressor to modulate from 25 to 100 RPS for greater savings. Furthermore, pre-equipped tandem capability extends the cooling capacity to 52TR and a 12 to 100 percent stepless modulation for a variety of demanding applications where low part-loads are needed.
In addition, the pre-qualified package, including compressor and drive optimized to work together, is fully integrated to save time in unit development, ensure a more reliable solution and get products to market faster. The VZH is available with optimization at two different pressure ratios for either chiller or rooftop applications.
The VZH will be on display during the 2013 Air Conditioning Heating and Refrigeration Exposition in Dallas, Texas, at the Danfoss booth, #1333.
For more information about Danfoss products, visit the company's website at www.danfoss.us.
About Danfoss:
Danfoss is one of the world's leading manufacturers of high efficiency electronic and mechanical components and controls for air-conditioning, heating, refrigeration and motion systems. We operate in more than 100 countries, employ 25,740 people, and hold more than 1,800 patents on a wide range of products. Our innovative, reliable products are backed by local sales and support to help our customers solve their greatest challenges. With its visionary and committed employees, Danfoss meets the needs of its customers through its EnVisioneeringSM partnerships. EnVisioneering focuses on developing new technologies for sustainable business growth through engineering innovation, energy efficiency and environmental responsibility. For more information about Danfoss, visit: www.danfoss.us. For more information about EnVisioneering, visit: www.envisioneering.danfoss.com.
# # #
Related Links:
Danfoss:
http://www.danfoss.us
VZH:
http://www.danfoss.com/BusinessAreas/RefrigerationAndAirConditioning/CommercialCompressors/HVAC+system.htm
More From 4/10/2013 on FacilitiesNet