You Might Like
On FacilitiesNet
« Back to Facilities Management News Home
Cloud-Based Software Targets Facility Analytics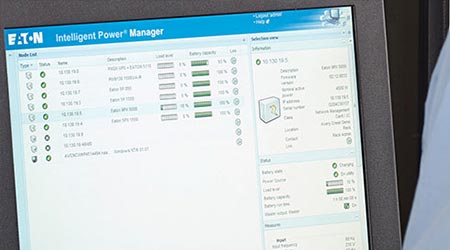 Eaton has announced the global launch of its Intelligent Power Manager (IPM) software version 1.63, now available in beta, which offers integration with the Docker container platform and Kubernetes container orchestration solution.

"We continue to evolve our IPM tool to meet the unique needs of our customers for greater IT automation capabilities and we are proud to take this pioneering step in offering integration with Docker and Kubernetes," said Hervé Tardy, vice president and general manager, Distributed Power Infrastructure, Eaton. "This further validates our commitment to creating innovative technologies that help our customers on their journey toward hybrid IT as we provide the automation solutions to address their power problems so they can focus on more critical tasks."

Through this integration, users of Docker and Kubernetes can leverage the power management capabilities of IPM to protect and manage their investments in containerization. The integrated solution allows data center and IT professionals to automate remote graceful shutdown of container-based infrastructure in response to unplanned power events, protecting mission critical data and enhancing business continuity.

Additionally, the integration of Docker and Kubernetes with IPM provides Eaton channel partners with another opportunity to drive recurring revenue by providing their end customers with a complete power management strategy that meets their unique application needs as they continue to transition to cloud and hybrid infrastructures.
More From 10/29/2018 on FacilitiesNet