« Back to Facilities Management News Home
Carbon Dioxide Sensor Targets Improved Analytics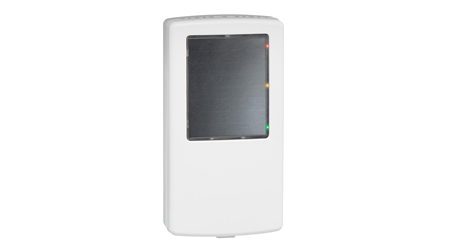 Echoflex Solutions' drive to greater BEMS integration and HVAC efficiency continues with their new CO2 Sensor. The CO2 Sensor (model number RCT-1H-UW) from Echoflex is a wireless, self-powered indoor sensor that provides accurate monitoring of CO2, temperature, and relative humidity.

The RCT-1H-UW is easily calibrated in ambient air and has an integrated self-calibration feature. It also has a built-in absolute pressure sensor that corrects the CO2 reading for altitude. The current CO2 level can be displayed at the sensor via LED indication. The CO2 Sensor also monitors temperature and humidity.

Like all Echoflex gear, the RCT-1H-UW CO2 Sensor features excellent transmission range, advanced diagnostics, and efficient solar power utilization.

It is currently shipping and available for install on all projects.
More From 1/21/2019 on FacilitiesNet