« Back to Facilities Management News Home
Aluminum Doors Aim To Boost Aesthetics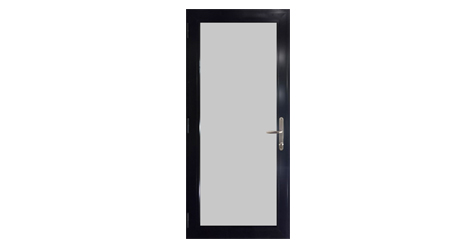 Quaker has added two New high performance Architecturally rated Terrace Doors to its M600 Series of products to satisfy the industry demand for superior quality Architectural. The M603 Out-swing AW70 (12lb. water) and M602 In-swing AW50 (10 lb. water) Terrace Doors feature a 4-1/2" Framing system, 1" insulating glass pocket, out-swing low profile sill, out-swing and in-swing French doors and sidelite options.

"Expanding our architectural aluminum door offering is part of our strategic growth plan for 2019", says Quaker CEO Kevin Blansett. "We've completed construction of a new manufacturing facility this year, which has allowed us to expand and invest into new automation for our M600 architectural door systems", Blansett explains.

Quaker's strategic growth and expansion plans have included breaking ground for a new 200,000 square foot commercial and architectural products production facility in Eldon, MO in November 2018, the opening of a 185,000 square foot facility in January 2018 for high performing wood windows and doors, construction of a new commercial and residential Vinyl facility in March of 2016, expansion of an Insulating Glass Plant in 2017 and the expansion of the ModernVu/M600 Architectural Aluminum Door line in their former wood facility in 2018.

The M603 and M602 Terrace Doors has been designed with very narrow sitelines to satisfy the design flexibility and Natural Daylighting desired by architects. Quaker architectural aluminum design utilizes Azon thermal break technology to maximize thermal performance and strength.

Quaker employs electrostatically applied Powder Coat Baked on Paint Finishes that adhere to ANSA/AAMA 2604 and 2605 standards and virtually eliminate Volatile Organic Compounds (VOCs) from the painting process.

Other products in the M600 Series include––Casement Project Out, Awning Project Out, Fixed style windows and new Sliding Door Series.
More From 2/12/2019 on FacilitiesNet