You Might Like
On FacilitiesNet
Facility Manager Cost Saving/Best Practice Quick Reads RSS Feed
K-12 Schools Rethink Police Role in Security
June 12, 2020 - Contact FacilitiesNet Editorial Staff »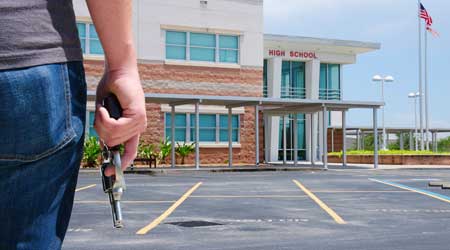 The wave of mass shootings in K-12 schools over the last decade prompted a host of system upgrades and procedural changes designed to improve the safety of students, faculty and staff. Maintenance and engineering managers nationwide upgraded security and access control systems, and they installed metal detectors and other equipment in an effort to identify and eliminate violent threats.
One key component of many districts' security programs has been the presence of police officers at school entrances and in hallways. Now, in the aftermath of George Floyd's death at the hands of Minneapolis police and the ensuing wave of national protests against police brutality and racism, some school districts are rethinking their use of police officers in schools, according to the Sacramento Bee.
Schools in several major cities have cut or are considered cutting school resource officer positions and ending their relationships with local police departments. A school resource officer is a law enforcement officer deployed by a police department or agency to collaborate with one or more schools, according to the National Association of School Resource Officers. They are not a security guard, and they are usually armed, the group said.
In Minnesota, Minneapolis Public Schools has severed its decades-long relationship with the city's police department.
A superintendent in Portland, Ore., also says the state's largest school district will slash the regular presence of school resource officers. The program provided for 11 armed police officers to patrol in the city's high schools.
And in Chicago, public school students are calling for the district to end its $33 million contract with the Chicago Police Department for school resource officers in Chicago Public Schools buildings.
Dan Hounsell is editor-in-chief of Facility Maintenance Decisions.
---
Comments