Facility Manager Cost Saving/Best Practice Quick Reads RSS Feed
Arc Flash Labeling Best Practice Guide Available
April 1, 2016 - Contact FacilitiesNet Editorial Staff »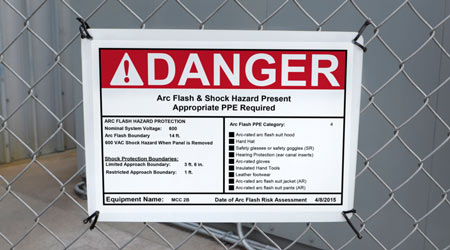 Every three years, the National Fire Protection Association releases a new edition of NFPA 70E, the standard which helps reduce workers' exposure to major electrical hazards. Major changes to the 2015 standard include simplified label requirements, and a more effective personal protective equipment (PPE) category system.

Graphic Products has summarized the 2015 standard to create an Arc Flash Labeling Best Practice Guide. The Arc Flash Labeling Best Practice Guide includes chapters like: evaluating an electrical safety program, creating an arc flash label, and arc flash PPE.

"When your employees work on energized equipment, they need to have the right information to do it safely," said Brian McFadden, compliance specialist with Graphic Products. "With that goal in mind, we put together this guide."

The guide can be used as a safety training resource to help companies prevent workplace injuries and fatalities, and comply with applicable OSHA standards.

Graphic Products has also partnered with Easy Power to release Calculating Arc Flash Energies Guide and the 10 Step Program to Developing an Arc Flash Hazard Program.

The labeling best practices guide can be found here.

The other guides mentioned are also available here.

And for free access to the 2015 edition of NFPA 70E, click here.

This Quick Read was submitted by Naomi Millán, senior editor of Building Operating Management magazine, naomi.millan@tradepress.com. You can learn more about arc flash hazards at When Lighting Strikes .
---
Comments