You Might Like
On FacilitiesNet
Facility Manager Cost Saving/Best Practice Quick Reads RSS Feed
Restroom Apps Let Users Review Restrooms
September 6, 2018 - Contact FacilitiesNet Editorial Staff »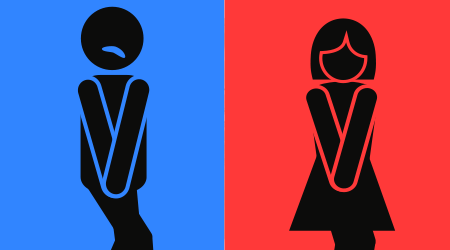 It's not quite Tinder for toilets, but several apps let users rate the cleanliness and appeal of public restrooms.

Restrooms often weigh heavily on visitors' perceptions about the rest of a facility. For example, a Harris Poll found that a clogged toilet in a restaurant restroom would lead 71 percent of patrons to perceive the business negatively.

One of the newest apps from Cintas, is called Got to Go. Clean restrooms are marked in green, dirty ones in yellow, and all get a user-generated rating.

Other bathroom-rating apps already in use include Sit or Squat (100,000 listings worldwide), Got to GO Restroom Finder (North American restrooms only), Bathroom Scout (1.8 million restrooms worldwide), and Flush (190,000 restrooms worldwide), among others.

The focus of the apps is to help people find clean public restrooms. The apps provide location and amenity information — such as changing tables or accessibility under the Americans with Disabilities Act — and condition rating. More specific restroom rating apps are available, such as those for restrooms that are transgender-friendly and those that help generate trouble tickets for restroom repair issues.

Finding a clean, safe, and functional public restroom easily is not just a nicety. People with health conditions, such as Chron's disease or incontinence, might find that such apps help improve quality of life.

Facility managers might benefit from popping onto these apps — they're usually free — to make sure they're putting their best flush forward.

This Quick Read was submitted by Naomi Millán, senior editor, Building Operating Management.
---
Comments