You Might Like
On FacilitiesNet
Chicago Landmark's Restrooms Deliver Style and Performance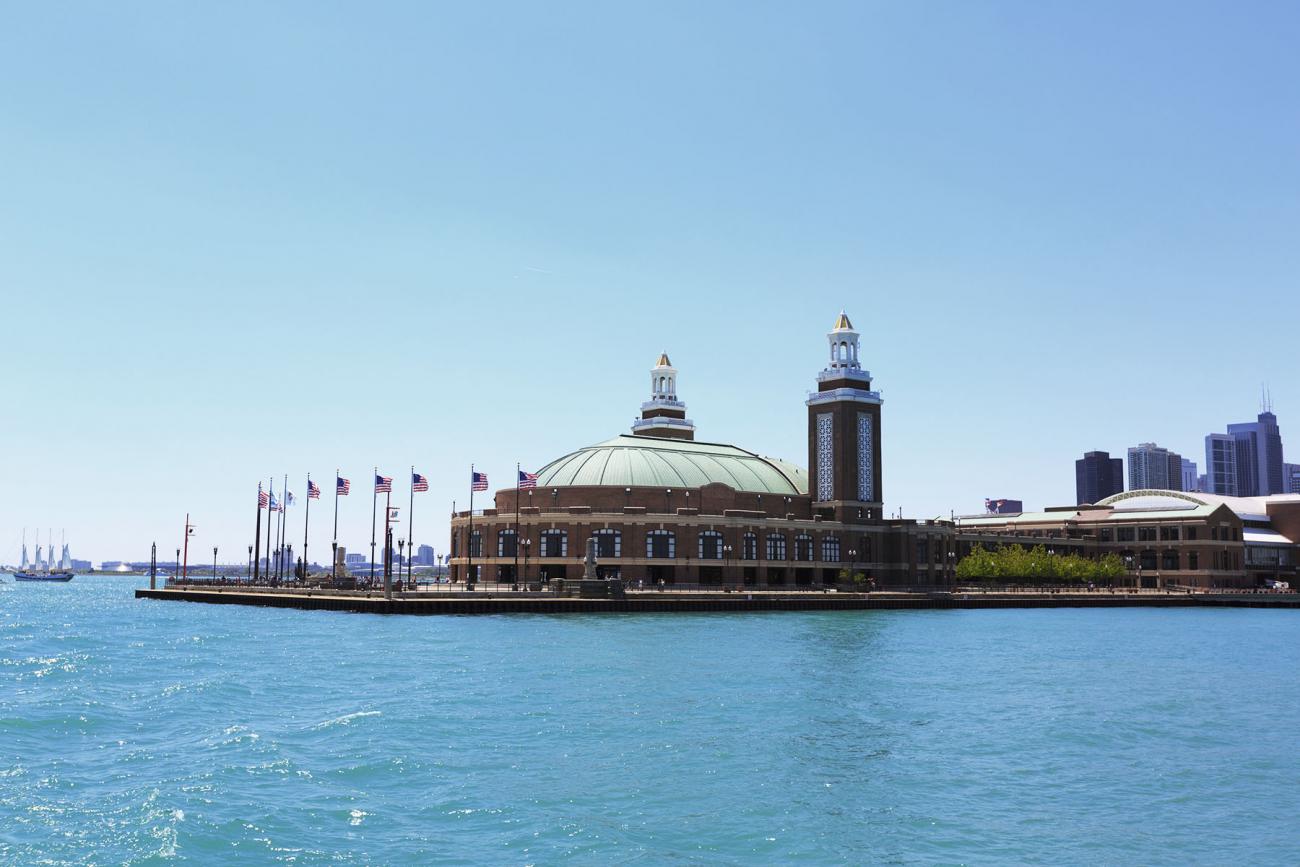 November 14, 2019 - Plumbing & Restrooms
Navy Pier in Chicago, with more than 3,300 feet of parks, restaurants, exhibits, and more, is a one-of-a-kind tourist attraction. Navy Pier opened its People's Energy Welcome Pavilion in 2017 to greet and provide information for the more than 9 million guests that visit the Pier annually.
When it came time to specify commercial restroom products at the Welcome Center, designers desired an elegant aesthetic that greets guests in a pleasant environment. Durability to stand up to the millions of users each year was also a critical consideration. In addition, the Pier needed products that would match its commitment to sustainability. Sloan products were selected to meet all of those goals.
With Lake Michigan in its backyard, the Pier strives to protect and conserve water and the life around it. Sloan SU-7009 small washdown urinal fixtures were paired with Sloan Royal Sensor Flushometers (Royal 186 SFSM) to deliver an efficient 0.125 gallons per flush (gpf). Additionally, Sloan ST-2459 Elongated Wall-Mounted Water Closets were installed with Sloan Royal 111 SFSM Sensor Flushometers. With a static load rating of 750 pounds, the water closets can withstand the Welcome Center's high-traffic environment, while the flushometer's 1.28 gpf contributes to water savings across the facility.
The Pier paired Sloan DSG Designer Series sinks with its BASYS EFX800 wall-mounted faucets to present an aesthetically pleasing, yet sustainable handwashing experience. Featuring a cool Silestone Spa Suede finish, the ADA-compliant sinks complement the faucets' sleek polished chrome appearance. The faucets' infrared sensors enable a touch-free handwashing process, with a flow rate of just 1.5 gpm and a line purge feature to eliminate stagnant water.
Along with the facility's energy-saving green roof and LED lighting, Sloan's products help to make the building over 20 percent more efficient than traditional structures.
---
Comments