Facility Manager Cost Saving/Best Practice Quick Reads RSS Feed
NFMT: K-12 Facilities Face Energy and Deferred Maintenance Challenges
March 27, 2019 - Contact FacilitiesNet Editorial Staff »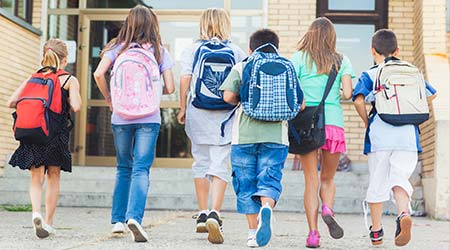 "No one is coming to save you."

With those words, Steve Ashkin, president of The Ashkin Group, put attendees of the 2019 NFMT Conference and Expo in Baltimore on notice that they will have to play a central role in whether their facilities effectively support the mission of their organizations -- in this case, K-12 school districts. Ashkin's remark came during a panel discussion of the issues and challenges facing maintenance and engineering managers in the nation's school districts.

Attendees heard discussions, asked questions and took away resources and information on deferred maintenance , energy efficiency, green cleaning and school security.

On the subject of energy efficiency, Bill Good, chief operations officer with the Des Moines Public Schools, advised attendees to develop and implement an energy report card for each facility that helps both staff and the community understand the role of facilities management and staff in improving the energy performance of facilities. He also offered insights into his district's investment in 41 geothermal systems that use the earth's natural temperatures to heat or cool water in lieu of mechanical systems.

Deferred maintenance plagues many K-12 districts and hampers managers' ability to maintain and operate facilities as effectively as they would like to. Good described the success his district has had in addressing the problem via a facility needs assessment, which identified $300 million in maintenance and repair needs and was the basis for a priority matrix for renovations and capital improvement projects to address deferred maintenance needs.

Effective maintenance and housekeeping plays a central role in creating healthy learning environments for students. Ashkin directed attendees to several key tools designed to improve indoor air quality and address other sustainability issues, including the EPA's Tools for Schools Kit and the Health Schools Campaign.

Dan Hounsell is editor-in-chief of Facility Maintenance Decisions.
---
Comments