Facility Manager Cost Saving/Best Practice Quick Reads RSS Feed
The Green New Deal and Reducing Building Emissions
March 25, 2019 - Contact FacilitiesNet Editorial Staff »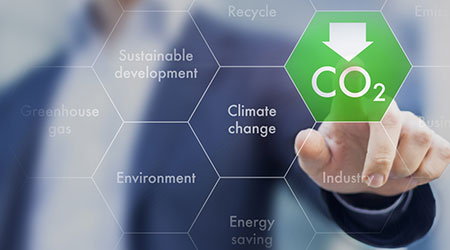 The pressure on institutional and commercial facilities to operate energy efficiently has grown in the last decade, and the recent announcement of the Green New Deal resolution has ratcheted up that pressure further. One element of the plan involves "upgrading all existing buildings in the United States," along with building new buildings to the highest energy standards.

That element has drawn criticism, but the call to reduce building emissions is one of the more banal elements of the resolution, according to Vox. Anyone who has studied the problem of reducing U.S. greenhouse gas emissions to net zero — deep decarbonization, in the lingo — knows that buildings are a top agenda item.

Why? Buildings are responsible for about 40 percent of U.S. greenhouse gases. Those emissions come, in part, from the fossil fuels — primarily natural gas these days but also heating oil — burned to heat and cool the water and space inside buildings.

The task is difficult, but tackling the building sector is possible, and, in fact, it's happening without federal pressure.

Consider the case of Massachusetts, which has always been a national leader in energy efficiency. The state upped its game again in January, passing a three-year energy efficiency plan that recognizes the benefits of electrification. For the first time, the state's utilities will offer financial incentives for leaving behind the oil and propane boilers common in the region in favor of air source heat pumps.

Several bills in the state legislature that would affect buildings. One would target economy-wide renewable energy by 2045. Another three would boost heat pump deployment, establish a program to publicize and train a workforce for electrification, and integrate incentives for electrification into zoning law.

Dan Hounsell is editor-in-chief of Facility Maintenance Decisions and FacilitiesNet.com.
---
Comments