You Might Like
On FacilitiesNet
The struggle for deferred maintenance goes on. Consultants offer insights to turn the tide
OTHER PARTS OF THIS ARTICLE
Pt. 1: This Page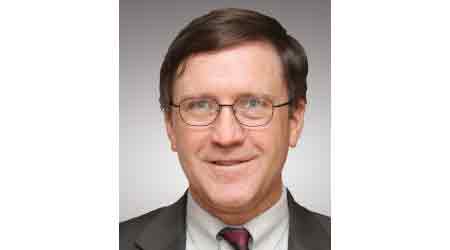 Chris Hodges, Principal, Facility Engineering Associates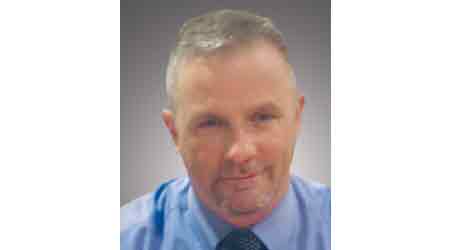 Dan Watson, Regional Director, Horizon Engineering Associates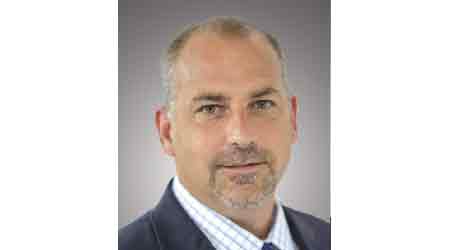 Greggrey Cohen, Principal, Simpson, Gumpertz & Heger
Many institutional and commercial facilities have struggled for decades with the effects of deferred maintenance, and the struggle is not getting easier. Facilities consultants have unique perspectives on the challenges managers face. Here, they offer their insights and suggestions.
Question: What impact is deferred maintenance having on institutional and commercial facilities?
Watson: The first impact that comes to mind is the breakdown or premature failure of a piece of the facilities equipment. The failure of one piece of equipment could lead to an unscheduled outage of the larger system. The failure of that larger system will affect the operation of the facility and affect the organization's core mission. The second impact is on the increased cost to the organization in both maintenance and energy. Regarding the maintenance budget, any savings hoped to be achieved by deferring the maintenance will be offset by the cost of lost production and the cost of emergency repairs if an unscheduled outage should occur. Regarding energy, lack of preventive maintenance (PM) will typically lead to the use of more energy as the operational characteristics of that piece of equipment or system will eventually deviate from when it was commissioned. The third impact is on indoor air quality (IAQ). In general, good IAQ can be described as adequate ventilation, control of airborne contaminants and proper temperature and humidity. Lack of proper PM on air-handling systems could have an impact on all of the items listed above by lack of proper outside air, air filtration and poor-performing control systems.
Cohen: When my clients defer maintenance for whatever reason, at the end of the day it impacts the cost of making repairs. The longer you defer maintenance, the more components are affected, and the more costly that maintenance becomes.
Hodges: The higher that backlog gets, the more we're taking out the value of the facilities — mortgaging the long-term value of your facilities against operating and capital budgets to keep them in good shape. The bigger that deferred maintenance number gets, the harder it is going to be to maintain the facility at a serviceable level. It's going to erode over time if you can't keep it at a minimal level. The problem we see in the industry is that no one really seems to know what that minimum level is or should be. APPA has done some great work on benchmarking certain facility performance indicators, but even theirs tends to show that we're losing ground when it comes to things like facility condition index because both capital and operating budgets are eroding a little. That's one of the big mysteries of our business. We need someone to figure out a way to quantify the effect of the operating and capital budgets on the overall condition of the facility and get us all together. We can come up with a better approach to improving that situation so that we weren't seeing an erosion. I'm not sure the erosion is as bad as people think.
Question: Has the deferred maintenance issue changed in recent years?
Hodges: Technology has improved significantly in terms of the collection of data. You can get all kinds of data about every kind of facility asset. The problem with that is we lack the strategy for how to deal with it. We've concentrated so much on the correctness of the value and the way to collect the data. But once you collect the data, what do you do with it to make better decisions? That's what we lack more than anything else — knowing what you're going to do with it once you know what it is.
Cohen: The down economy that we're now coming out of forced a lot of (building) owners to defer maintenance due to a lack of income or finances. But in the last 18 months or so, we've seen some clients becoming more proactive in trying to get their arms around maintenance programs. Rents are getting stronger, and occupancy is getting better, so there's more funding for deferred maintenance.
Watson: From 25 years ago when I first entered into this field, I remember facilities had more staff then than there appears to be now. I think as staff people move on or retire, they're not replacing them. For example, major healthcare institutions are always growing — whether adding new buildings or renovating a wing — but they don't always add the staff to support the increased square footage and new equipment. In other words, their full-time labor per square foot is not adjusted based on the new additions to the facilities. The lack of adequate staff makes it difficult to perform the proper PM and repairs on both the new and existing buildings, equipment and systems. As the existing building, equipment and systems age, the lack of proper PM results in additional house calls. The additional house calls further takes time away from PM.
Question: In general, what are the roadblocks to addressing deferred maintenance?
Cohen: The biggest issue is the funding. However another issue is the foresight to hire a team to get its arms around the condition of a facility in order to develop a capital plan, to look at the current condition of everything to help facility managers make informed maintenance decisions for the next 10 or so years. When they don't do that, it's tough to plan. The clients are more likely to react instead of act.
Hodges: What we see in a lot of facilities is not that an owner can't fund it. It's that in (the facility management) world, we have trouble telling the story in a way that can be well understood. It's not so much that people don't care. It's that (owners) don't know. The benchmarks are out there, but they are not made aware of them. When people in the facility management world fight for their budgets, we're not armed with the best tools, meaning the knowledge of the benchmarks and what it takes. In the facility management world, we don't have the ability to say, "This is what will happen if you don't do something." We tend to be good about saying we need more and that energy costs are going up, or that maintenance or labor costs to maintain our facilities are up. But we don't do as good a job of saying, "If you don't fund this or if you don't do this capital project, here are the potential risks."
Watson: The major hurdle is money. The facility must commit to provide the proper funding required to provide for the additional staff, overtime, service contracts, parts, etc., to perform the proper PM. Another roadblock, especially for healthcare institutions and municipalities, is the procurement process, which at times can be a major roadblock.
Question: What are the most important first steps managers should take in addressing deferred maintenance in their organizations?
Cohen: It takes spending a little bit of money to retain a firm to do a full facility assessment, to do that 10-year outlook. They can look at the condition of the facility today and project what it will look like in 10 years, and tell clients how to maintain that facility over that life cycle. What are the costs, and what years do they need to spend it? The best approach for a facility is to have a plan and a schedule so facility managers can do the funding in an appropriate time period to have the money when needed, whether that's financing or raising revenue somehow or going to the bank.
Hodges: We're not aligning with organizational strategies. For example, on a campus, there's usually a planning group responsible for the master plan. They know what classrooms are going to go where, they know where the research buildings will be built and what they're going to do with certain buildings for the next 10 or 15 years, all based on the master plan. But they're not talking to the guys that operate the buildings, so there's not a connection between the overall organizational strategy and how we operate our facilities, and there's a disconnect between operating budgets and facility master plans.
Watson: Institutional and commercial facilities should allow their management and engineering teams to have more flexibility in authorizing purchases of parts, supplies, and maintenance items and in hiring contractors, providing a process is in place. For example, the manager could have the authority to approve a purchase of $5,000 from an approved vendor list.
Question: What can managers do regarding finances and budgeting to address deferred maintenance?
Hodges: We see a lot of people who go out and do facility condition assessments that produce a huge report with all kinds of data, but they just don't know what to do with it. Then three years from now, a manager says, "Hey, they told me I needed to replace that chiller, but it's running fine." You've got to do it with the foresight to understand that things are going to be in flux. So you use this tool every year and re-evaluate whether that chiller really needs replacing. There needs to be some mechanism for continually validating the assessments, and they need to be integrated with the operations and maintenance plans.
Watson: Facilities should take advantage of funding opportunities. In New York City, both through (the New York State Energy Research and Development Authority) and Con Edison provide incentives for customers to replace or repair different equipment and systems that will result in energy savings. Managers should look for similar opportunities around the country through their utility or state agencies.
Question: What role does reliable data on maintenance activities play in managers' efforts to make the case for addressing deferred maintenance?
Watson: A computerized maintenance management system (CMMS) is a fantastic tool if it's used properly. Unfortunately, unless the facility commits to providing the staff required to implement the CMMS or contract a consultant, the CMMS is not utilized to its full potential. Also, I think what happens is that when that program is launched, there is so much equipment in the facility that it's hard to decide on the level and depth to drill down to.
Hodges: Obviously, a CMMS helps you manage the operations and maintenance. But usually, there isn't much of a connection with the overall capital plan or facility condition assessment, and that's something that needs to improve. The struggle that we often see is that we can measure a lot of things, but we need to understand how to measure the right things. In other words, out of the CMMS, what data should we collect to give us the right metrics to allow us to see if something is deteriorating? We don't see that very often, but that would be key — establishing the right metrics out of the technology you have. Rather than establishing 200 metrics, focus on key performance indicators.
Cohen: Managers need to have teams of inspectors who are knowledgeable in the components that they review. Have an electrical engineer look at all the electrical gear, and have a mechanical engineer look at all the HVAC equipment, instead of having a generalist look at everything. You'll get more bang for your buck by having experts look at those pieces of equipment that they have the knowledge to assess, and you'll get the best data out of those types of assessments related to maintenance and replacement projections, current conditions and financials.
Question: What role can marketing and communication play in managers' efforts to secure more funding for deferred maintenance?
Cohen: If a facility hasn't gone through the process of doing a capital reserve study, there are plenty of firms that do it. They can provide sample reports that include financial projections and serve as marketing tools for managers who are seeking funding from the higher-ups who need to see what the end product will be. Managers need to be able to use that information to plan for the next 10 years or so. They need to be knowledgeable in their marketing efforts with what data they're going to get at the end of the day. If they're not knowledgeable about what they're asking for, their efforts aren't going to be very fruitful.
Watson: Part of being a good facility manager is being able to get the support of management. You just can't say, "Hey, I need money to replace this motor." Some things that are common sense to facility managers might not be common sense to the person who controls the finances. So you have to be able to prepare a presentation, whether that's a PowerPoint or a verbal presentation, that identifies what the problem is, what the solution is, and what the return on investment is. It doesn't always have to be a dollar amount return. Maybe it's reliability. "If I don't spend money and repair this unit, I'm afraid it's going to fail. Then we won't have air conditioning for two weeks."
Hodges: It's all about storytelling, really. It's the value of not only the data itself, which tends to be what we concentrate on and that people can't relate to, even in the C-suite. If we can put our facility management stories in relatable terms, we'll be far better off. When we report at the C-suite level, relate to human behavior, relate to productivity and comfort and safety in facilities, as opposed to just maintenance numbers. If we relate them back to the values the facility brings to the organization, we'd be far better off. We've seen some good examples of this, where facility managers using these techniques to say this is what could happen or what did happen because we didn't pay attention to these issues, and this is what the costs are. We tend to fall down a little bit on the cost side because it's a fuzzy number. How can you say that this particular potential emergency, if I don't do the right maintenance or capital repairs, will lead to a $10 million loss? There's a lot of uncertainty in trying to categorize risk, so a lot people don't do it. Our best role is not to tell them everything or to get them to follow our recommendations. It's to tell them, "Here are the budget ranges we can have, and here are the risks associated with not funding to this level."
Question: What issues am I overlooking related to deferred maintenance?
Hodges: No one's alone on this. It is a common issue that everybody struggles with, no matter what their funding level is, and no one has the magic formula for this. A lot of homework needs to go into it, as well as a lot of strategizing and a lot of critical thinking about how we want to maintain our facilities. That's going to drive how you manage your budgets over time. The more we can share data and benchmarking information about performance, not about funds — and relate performance to funding — the better off we're going to be.
Watson: Managers also need to consider the staff they have and whether they're being used properly. Are they trained properly on how to do this kind of maintenance? Part of that training is educating them on what happens if you don't do the PMs. The energy component usually wakes people up. "If you don't fix these steam traps, you're wasting X amount of money on steam or fuel." And if it's the finance person, you can say, "I need $1,000 to fix or replace steam traps, but I'm going to save $5,000 a year in fuel costs."
---
---
---
Related Topics:
Comments