Facility Manager Cost Saving/Best Practice Quick Reads RSS Feed
Maintenance Profession's Impact on Sports Facilities, Industry
May 27, 2016 - Contact FacilitiesNet Editorial Staff »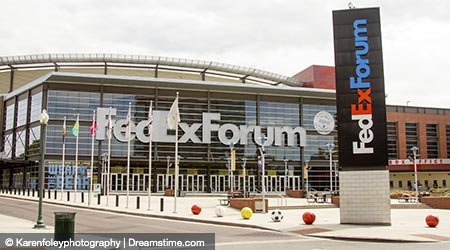 Photo Credit: © Karenfoleyphotography | Dreamstime.com

The fickle nature that is the professional sports industry trickles down to maintenance and engineering managers who work hard to keep the palaces where the teams play pristine and up to modern standards.

While it doesn't grab the headlines like the drafting of a Heisman Trophy quarterback or the trade for a Hall of Fame point guard, maintenance in facilities plays an important role for professional franchises.

Prospective free agents consider the facilities they will play in as a significant factor in where they sign, so it's probably not a good thing when sewage backups happen, as one did at the Oakland Coliseum in 2014, or a leaky roof forces the delay of an NBA game.

In Milwaukee, where taxpayers are preparing to help contribute to a new $500 million arena for the NBA's Bucks, deferred maintenance bills of up to $35 million on a less-than 30-year-old facility helped create the need to clear out the nearing-the-end-of-its-life Bradley Center for a newer, shinier, costly model or risk losing the team to another city.

It's why city officials typically do what they can to keep the patrons happy and the teams in town. When Memphis Mayor Jim Strickland outlined a plan to City Council members to spend $15 million over five years — the going price for an NBA reserve's contract — to spruce up the FedEx Forum, home of the NBA's Grizzlies, and keep the tenants satisfied and the pipes, HVAC and lighting systems working properly, the funds will probably find their way to the project.

"We want to be in a position to pay for (preventive maintenance) so we never miss a beat at that facility," said Brian Collins, the city's chief financial officer, told the Commercial Appeal of Memphis. "That facility is very important to the city. We want to make sure we always have the resources in place to always meet the needs of that building. We don't want to get behind."

The funding initiative puts smiles on the faces of maintenance and engineering managers, who might find it easier to gain funding for such facilities than a school district or another government building because the threat of upsetting the franchise. And maybe through their efforts to stay on top of things maintenance-wise, managers can help save the taxpayers and the city hundreds of millions of dollars down the road by not requiring a new facility to be built.

This quick read was submitted by Dave Lubach, associate editor for Facility Maintenance Decisions. Reach him at dave.lubach@tradepress.com.

For more on the maintenance and engineering challenges sports arenas pose, click here.
---
Comments