Facility Manager Cost Saving/Best Practice Quick Reads RSS Feed
Energy Efficiency and Occupant Comfort
May 25, 2016 - Contact FacilitiesNet Editorial Staff »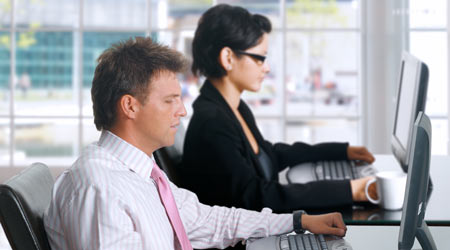 A study by the National Center for Energy Management and Building Technologies (NCEMBT) investigated this critical question: "Is there a relationship between a building's energy performance and the occupants' acceptance of the indoor environment?"

That study introduced a key concept called the "Acceptability Index Value" (AIV), or the ratio of the Energy Utilization Index (EUI) and measures of occupant acceptability (in percentage). The intent of this ratio is to evaluate the effectiveness of energy use to achieve a specified percentage of occupant acceptability. The study demonstrated that new metrics can be established that enable evaluation of the effectiveness of energy used to provide for acceptable occupant responses, occupant performance, and productivity within a building. These new metrics define objective measures that can be used to qualify buildings for further evaluation as "high-performance buildings."

The validity and reliability of the AIVs established by the NCEMBT study provide objective and measurable values to which designers, contractors, and building managers can be held accountable for the performance of a building. The availability of these credible AIVs will enable policy-makers to develop procedures that will motivate and incentivize accountability for building performance. Furthermore, if compliance with valid and reliable AIVs is demonstrated by objective measurements, stakeholders can be assured that customer and tenant satisfaction will be realized through effective system performance and energy consumption.

This quick read is from Davor Novosel, the chief technology officer for the National Energy Management Institute Committee (NEMIC), and James E. Woods, Ph.D., P.E., who has more than 50 years experience in energy and environmental analyses and who has been responsible for more than 30 research projects and 250 investigations related to indoor environmental quality, energy use, and human responses. Read more from them about energy and occupant performance.
---
Comments