Facility Manager Cost Saving/Best Practice Quick Reads RSS Feed
Building Code Requirements for Haunted Houses
October 23, 2017 - Contact FacilitiesNet Editorial Staff »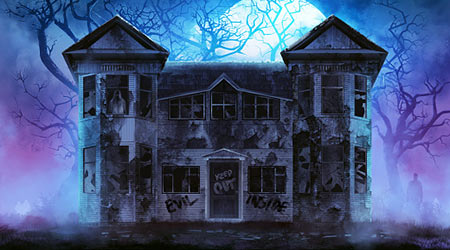 Per NFPA 1, Fire Code, a haunted house is considered a special amusement building. Without the proper knowledge and understanding of the codes that apply, haunted houses can be a safety nightmare as well.

A special amusement building is an assembly occupancy regardless of occupant load. Haunted houses use special effects, scenery, props, and audio and visual distractions that may cause egress paths to become not obvious. In haunted houses in particular, the presence of combustible materials and special scenery can also contribute to the fuel load should a fire occur. Because of this, the Code requirements are purposely strict to in hopes of avoiding a potentially disastrous fire event.

Code provisions for special amusement buildings are found in Section 20.1.4 of NFPA 1. The Code requirements for haunted houses are summarized below:
Haunted houses must apply the provisions for assembly occupancies in addition to the provisions of Section 20.1.4.
Automatic sprinklers are required for all haunted houses. If the haunted house is considered moveable or portable, an approved temporary means is permitted to be used for water supply.
Smoke detection is required throughout the haunted house where the nature it operates in reduced lighting and the actuation of any smoke detection device must sound an alarm at a constantly attended location on the premises.
Actuation of sprinklers or any suppression systems, smoke detection system (having a cross zoning capability) must provide an increase in illumination of the means of egress and termination of other confusing visuals or sounds.
READ MORE HERE

This Quick Read was submitted by Ryan Berlin, managing editor of Facility Maintenance Decisions, ryan.berlin@tradepressmedia.com. Find out more about the keys to building code compliance and how outside factors can influence NFPA Codes and Standards.
---
Comments