Facility Manager Cost Saving/Best Practice Quick Reads RSS Feed
Water Watch: Finding Lost Water
October 19, 2017 - Contact FacilitiesNet Editorial Staff »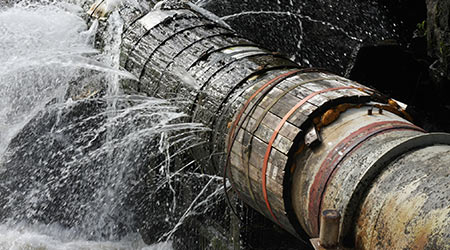 The number of gallons of drinking water a utility produces each month is not the same number of gallons paid for by its customers. Each month, a certain percentage of drinking water produced by a utility disappears for a variety of reasons. In Arizona, this is called "lost and unaccounted for water" and the state has long had tough regulations in place to minimize lost water in large utilities. Now, some Arizona utilities are researching a new and more precise way to track and manage water loss, according to the Arizona Municipal Water Users Association (AMWUA) blog.

Since the Arizona Groundwater Management Act of 1980, the state has required its largest cities and towns, as well as its largest private water companies, to keep the rate of Lost and Unaccounted for Water to 10 percent or less. Arizona's regulation was the first of its kind in the country and applies to utilities in the most populated areas of the state governed by the act. AMWUA cities average below a 10 percent water loss and some AMWUA cities lose less than 4 percent. The national average is about 15 percent, with some larger utilities across the country losing more than 25 percent.

All utilities "lose" a small amount of water as part of operating a system, such as the water used to flush lines and fire hydrants and to wash up streets after projects. Arizona's 10-percent regulation encourages its largest utilities to maintain their plants, pipes and pumps and to fix unexpected leaks rapidly, but leaks don't account for all lost and unaccounted for water. Water can be lost because of less obvious problems within a utility's water distribution system, such as low water pressure and malfunctioning valves or meter readings. Utilities may not bill for all the drinking water they provide because of complexities in billing software or faulty readings from customer meters.

Read more here.

This Quick Read was submitted by Dan Hounsell, editor-in-chief of Facility Maintenance Decisions, dan.hounsell@tradepressmedia.com. To read more about locating water waste in plumbing systems, visit https://www.facilitiesnet.com/13755FMD. For guidance in detecting water leaks in irrigation systems, visit https://www.facilitiesnet.com/14198FMD.
---
Comments