You Might Like
On FacilitiesNet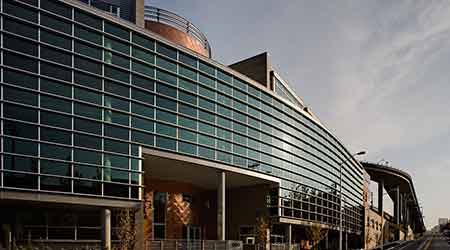 Renovations and Retrofits: Fred Hutchinson Cancer Research Center, Seattle
OTHER PARTS OF THIS ARTICLE
Pt. 1:
Maintenance and Engineering Stars: 2016 FMDAA Recipients
Pt. 2:
Sustainability: Max Planck Florida Institute for Neuroscience, Jupiter, Fla.
Pt. 3:
Sustainability: Oak Ridge National Laboratory, Oak Ridge, Tenn.
Pt. 4:
Renovations and Retrofits: University of La Verne, La Verne, Calif.
Pt. 5: This Page
Pt. 6:
Financial Management: Westerville (Ohio) School District
Pt. 7:
Financial Management: Kettering (Ohio) School District
Pt. 8:
Personnel Management: Orange County, Orlando, Fla.
Pt. 9:
Personnel Management: Johnson and Wales University, Providence, R.I.
Click here for original submission.
The achievement: The center renovated a 188,000-square-foot building on the verge of foreclosure adjacent to campus to create a laboratory that was 39 percent more energy efficient than similar facilities in the Pacific Northwest.
The challenge: There were numerous challenges to overcome with this facility. The biggest one was perhaps the timeline.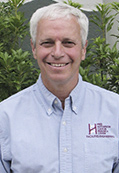 Nineteen months after we bought the building, we were moving people into the labs. Eight months after construction started, we had to be up and running. To do this, we had three different design teams — one for the shell and core upgrades, one for the data center, and one for the tenant improvements. Also, we had three different construction contracts, so coordinating them all was a challenge.
The next challenge was getting the building lab ready. We had to replace virtually everything, from the sprinkler pipes to the air handlers. We even had to install generators in the parking garage space.
Maybe the biggest challenge with regard to energy efficiency was commissioning, especially for the lighting control system. The system does more than control just the lights. We had to make sure the system was working as intended and that, for example, a guard doing security rounds at night in the corridor would not inadvertently trip the motion sensor in the lab and turn on not just the lights but turn up the air, as well. This literally took 12 different after-hours walk-throughs until we finally got it right.
— Bob Cowan, Director of Facilities Engineering
---
---
---
Related Topics: