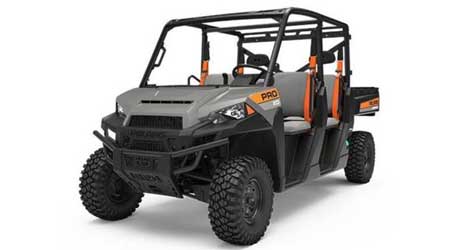 Seat Belt Failure Prompts Utility Vehicle Recall
Polaris has recalled 10,500 utility vehicles in the United States and Canada, due to the potential for seat belt failure. No incidents or injuries have been reported, according to U.S. Consumer Product Safety Commission recall notice 20-735. However, the seat belts pose a risk to passengers during a collision or roll-over accident.
The recall affects the 2019 Polaris PRO XD 4000D AWD. It also affects the 2020 Ranger line, including the Ranger 500, 570 and 1000; Ranger Crew 570 and Crew XP 1000; Ranger XP 1000; and Ranger EV. See the recall notice for the range of affected VINs. The vehicles were sold at Polaris dealers between October 2019 through December 2019.
Facility managers with these vehicles in their fleet should remove them from use immediately and contact Polaris for free inspection and repair. Polaris can be reached at 800-765-2747 or on their website.
Naomi Millán is senior editor of Building Operating Management. Go here for other recent recall notices.
---