Facility Manager Cost Saving/Best Practice Quick Reads RSS Feed
Do Your Closed Facilities Have Hidden Water Woes?
May 11, 2020 - Contact FacilitiesNet Editorial Staff »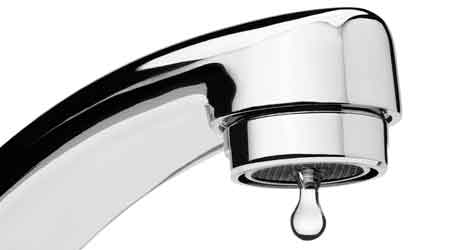 The coronavirus pandemic has shut down or curtailed operations in many institutional and commercial facilities. As millions of Americans work from home in an effort to avoid COVID-19 and stay healthy, concerns are growing that idle systems left behind in facilities could pose potential threats to their health once they return to these buildings, and plumbing systems are coming under particular scrutiny, according to The Daily Beast.
When water isn't flowing, organisms and chemicals can build up in the plumbing. It can happen in underused gyms, office buildings, schools, shopping malls and other facilities. These organisms and chemicals can reach unsafe levels when water sits in water pipes for just a few days. But, what happens when water sits for weeks or months?
There are no long-term studies of the risks and only minimal guidance to help building owners prepare their water for use again after a long shutdown.
As researchers involved in building water safety, we study these risks and advise building owners and public officials on actions they can take to reduce the potential for widespread waterborne disease. A new paper highlights these issues and our concerns that the COVID-19 stay-at-home orders may increase the chance of harmful water exposure when people return.
Harmful organisms, like the bacteria that cause Legionnaires' disease, can grow. If not maintained, devices like filters, water tanks, heaters and softeners can become organism incubators. With certain pipe materials, water can accumulate unsafe levels of lead and copper, which can cause learning disabilities, cardiovascular effects, nausea and diarrhea.
Drinking this water is a problem, but infections can also result from inhaling harmful organisms. This occurs when water splashes and becomes an aerosol, as can happen in showers, hot tubs and pools and when flushing toilets or washing hands. Some of these organisms can cause pneumonia-like diseases, especially in people who have weakened immune systems.
Dan Hounsell is Editor-in-Chief of Facility Maintenance Decisions.
---
Comments