You Might Like
On FacilitiesNet
Facility Manager Cost Saving/Best Practice Quick Reads RSS Feed
President Biden Orders Carbon Neutral Federal Government by 2050
December 30, 2021 - Contact FacilitiesNet Editorial Staff »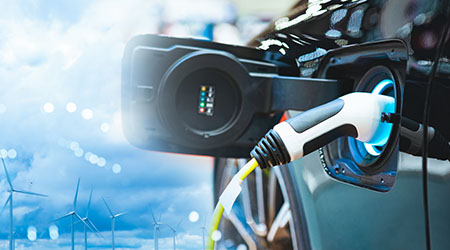 President Joe Biden signed an executive order designed to help the federal government tackle the on-going climate crisis. The executive order will reduce emissions across federal operations, invest in American clean energy industries and manufacturing, and create clean, healthy and resilient communities.
The administration hopes that the executive order will tackle the climate crisis in a way that creates new jobs, grows industries, and makes the country more economically competitive, according to a press release from the White House.
In the executive order, President Biden set out five goals:
100 percent carbon pollution-free electricity (CFE) by 2030, at least half of which will be locally supplied clean energy to meet 24/7 demand
100 percent zero-emission vehicle (ZEV) acquisitions by 2035, including 100 percent zero-emission light-duty vehicle acquisitions by 2027
Net-zero emissions from federal procurement no later than 2050, including a Buy Clean policy to promote use of construction materials with lower embodied emissions
A net-zero emissions building portfolio by 2045, including a 50 percent emissions reduction by 2032
Net-zero emissions from overall federal operations by 2050, including a 65 percent emissions reduction by 2030.
Along with the goals, the President also directed the federal government to prioritize its procurement and operation efforts in line with the follow goals:
Achieving climate resilient infrastructure and operations
Building a climate and sustainability-focused workforce
Advancing environmental justice and equity
Prioritizing the purchase of sustainable products
Accelerating progress through domestic and international partnerships
To add to its push, the government will upgrade efficiency at its 300,000 buildings and replace its fleet of 600,000 cars and trucks with electric vehicles. This isn't the first mention of the government switching to more eco-friendly alternatives. When President Biden signed its "Buy American" executive order in January, he stated that the electric vehicles would be "made in America by American workers." In preparation for this, part of the infrastructure agreement that was signed in November planned for $7.5 billion to build a network of charging stations for the vehicles across the country.
Pres. Biden: "The federal government also owns an enormous fleet of vehicles, which we're going to replace with clean electric vehicles made right here in America, by American workers."https://t.co/figJbDMrpt pic.twitter.com/racgwk9VGw

— ABC News Live (@ABCNewsLive) January 25, 2021
As the U.S. strives to meet its goals, every industry is going to play an important role. Facility managers across the country are going to have to begin implementing these charging stations into their buildings, which already causes a challenge based on the building's age, location and tenants. According to FacilitiesNet, charging stations are considered a plus to building occupants – especially those who are more environmentally conscious. Having more accessible charging locations can bring more electric vehicles on the road.
Still, managers must take into consideration how many electric vehicles they can house and where they should be located. One of the main challenges when switching to electric vehicles is that unknown of return on investment. Budgets are often approved to only buying the "lowest priced" option, which EVs don't always fall under. It is essential that buyers evaluate fuel costs, insurance and routine maintenance costs.
Meanwhile, new construction can also help play a role in lowering emissions by using sustainable materials in projects. For example, mass timber that is sustainably harvest for structural purposes rescues the impact on climate change when it is used instead of high-intensity materials like steel.
"Durability in buildings is a key sustainability consideration," says Pablo La Roche, principal, CRTKL tells Healthcare Facilities Today. "A more durable building will be a more sustainable building because the resources used for its construction will be used for a longer time. This includes the embodied carbon in the materials which can have a significant impact on climate change. Buildings should be carefully selected based on their function in the building, their durability and their environmental impact. Materials that are more durable and have less embodied carbon and less environmental impact are preferred."
Mackenna Moralez is assistant editor, facility group.
---
Comments