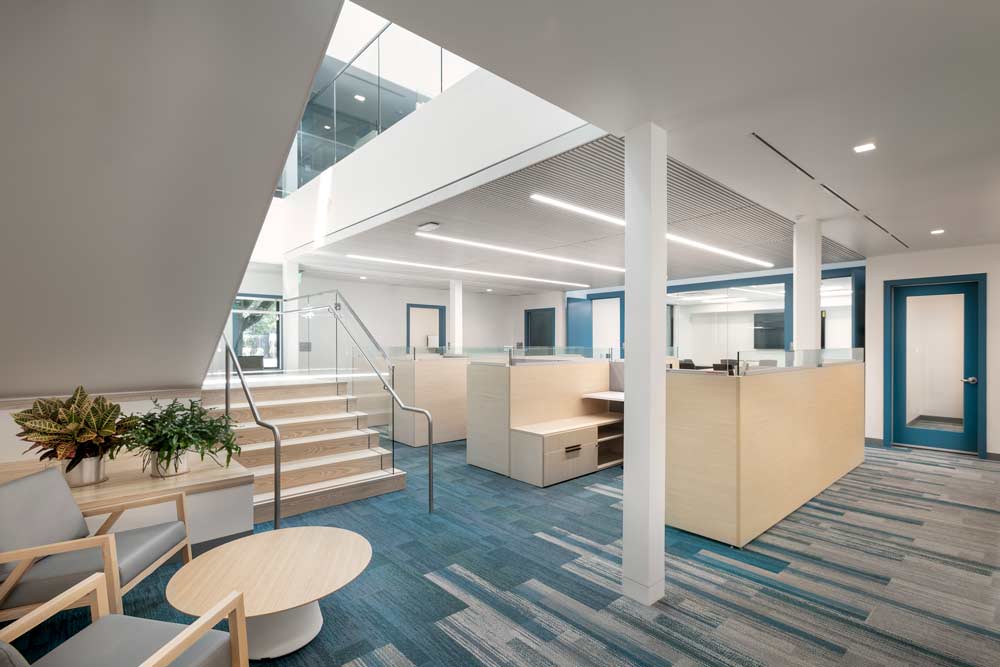 California Municipal Building Takes Net-Zero Standard to Another Level
Sonoma Clean Power headquarters claims to be world's first GridOptimal building.
September 23, 2022
"Net-zero energy" is a household phrase among facility managers, as seemingly every institutional and commercial facility has a plan (or is putting a plan in place) to achieve net-zero standards by some date in the future.
The Sonoma Clean Power (SCP) city building in California provides power for about 500,000 people in Sonoma and Mendocino counties, and is going beyond the net-zero goal line by recently unveiling its all-electric headquarters after a two-year renovation process. The transformed 1979 structure is being touted as the world's first GridOptimal building, described as a building that accelerates decarbonization of the power grid.
The SCP headquarters is the first pilot project for the GridOptimal Buildings Initiative, a joint program of the New Buildings Institute and the U.S. Green Building Council, according to a press release. The program aims to redefine how building design and operations can cost-effectively support decarbonization of the power grid and a fully renewable electricity supply.
The building's 23 electric car chargers, lights, HVAC, and water heating systems all adjust when they use electricity to ensure that energy is only drawn from the grid when plenty of clean power is available. The battery system will typically charge up around noon when an abundance of solar power is available, then uses the energy or places it back on the grid during the evening to reduce reliance on gas power plants.
One of the unique features of the building is a microgrid system that adjusts when power is pulled from the grid or the onsite battery system to help store and utilize renewable energy. By using the microgrid system, only portions of the building need to operate when the grid goes down and can serve as an emergency operation center when needed.
Other features of the building include increased daylighting, fresh air systems and operable windows. Natural materials and furniture comply with environmental standards and two 300-year-old oak trees were preserved during the renovation and help cool the building.
Dave Lubach is managing editor, Facility Market
---