You Might Like
On FacilitiesNet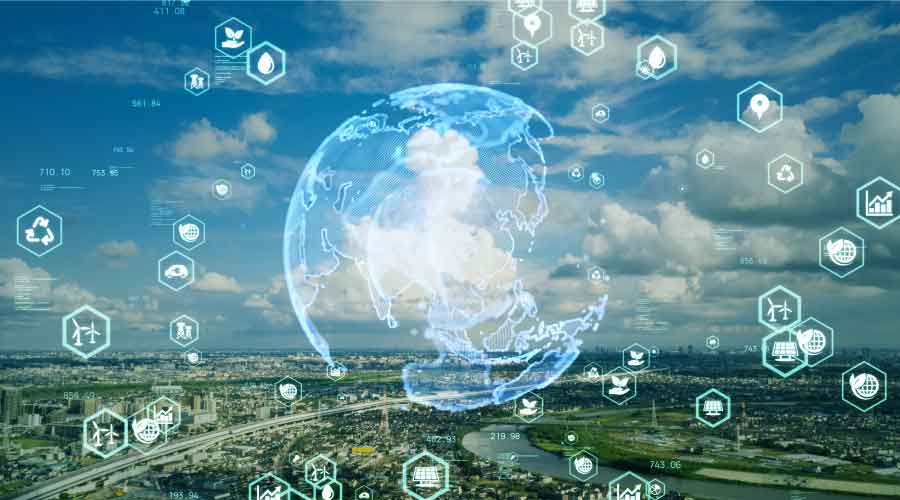 Why Facilities Managers Should Care About Net Zero
Facility managers and their teams need to develop and implement strategies to improve energy efficiency now, but determining where to start can be overwhelming.
September 21, 2022
Green, sustainability, climate change, ESG (Environmental, Social and Corporate Governance). Whatever buzzword one wants to choose, reducing energy use is a major component to these environmental initiatives.
However, even focusing strictly on energy efficiency will bring up even more buzzwords — Net Zero, carbon offsets, carbon neutrality, and more. Navigating these terms can be confusing, but these goals are now a reality. Companies are developing corporate sustainability initiatives that align with state and local regulations, and facility managers are a crucial player in these plans.
Facility managers and their teams need to develop and implement strategies to improve energy efficiency now, but determining where to start can be overwhelming.
In the session, "From Ambition to Action: Net Zero Goals, ESG Targets, and Energy Code Compliance," at NFMT Remix in Las Vegas this November, Jesse Fisher, principal for WB Engineers+Consultants, joined by Desmond Greene, managing principal, energy and sustainability practice leader for WB Engineers+Consultants, will discuss how facility managers can begin achieving net zero goals for their facilities.
NFMT: What does net zero even mean for facilities and why should facility managers care?
Fisher: This is one of the more confusing aspects of the conversation around net zero. There are multiple definitions depending on how big you draw the boundary around the facilities. At its most basic level net zero is about balancing out resources consumed by the construction and ongoing operations of the building, campus or portfolio.
NFMT: Are facility managers running out of time to begin these projects to meet legislative goals?
Fisher: There is still time to comply, but as with all large undertakings, the sooner you start planning, the easier and more efficiently you'll be able to meet the goals. It's also worth noting that currently there are federal tax credits, state funded programs and utility incentives to help pay for projects around efficiency and sustainability that may not last.
NFMT: How do facility managers decide which projects to start improving to meet goals?
Fisher: Start with conservation. Reduce consumption before you try to offset with on-site generation. For example, improving lighting and HVAC efficiencies before installing a photovoltaic solar array will significantly reduce the cost and size of the solar project.
NFMT: What kind of projects will have the most impact?
Fisher: The first type of impactful projects are the low cost and low effort projects with very short payback periods because there is immediate benefit. These projects create visibility and build momentum and appetite for more projects within an organization. Examples of this are demand controlled ventilation strategies calibrated in real time by IEQ (Indoor Environmental Quality) sensors to reduce HVAC energy consumption while maintaining a healthy indoor environment.
The second type of project with a large impact are systemic building renovations where complete HVAC systems are upgraded, envelopes are improved, or onsite power generation/micro grid solutions, or large photo voltaic electric projects. By virtue of the scope these projects have a huge impact in reducing the energy consumption and carbon footprint of the building.
NFMT Remix takes place in Las Vegas, Nov. 2-3, at the Paris Las Vegas Resort Conference Center. For more information, visit www.nfmt.com/vegas.
Dan Weltin is the editor-in-chief for the facility market. He has nearly 20 years of experience covering the facility management and commercial cleaning industries.
---