Developments on Solar-Technology Front for Maintenance Managers
Part 1 of a 3-part article on solar-energy technologies
OTHER PARTS OF THIS ARTICLE
Pt. 1:
Solar-Energy Technologies Emerging as Options for Commercial and Institutional Facilities
Pt. 2:
Solar Market Growing, but Challenges do Exist
Pt. 3: This Page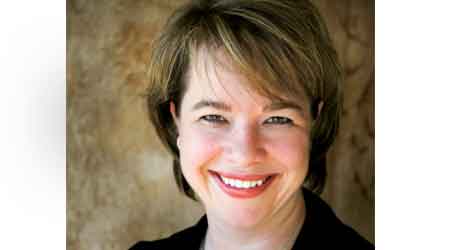 Managers exploring the possibilities of solar technologies for their facilities should be aware of exciting new developments that go beyond what we know and see in facilities today.
Perovskites. A new study by Northwestern University and the U.S. Department of Energy's Argonne National Laboratory has found a class of materials called perovskites that is much less costly when used in solar panel production than their traditional silicon-based counter parts. These materials come in at a few months rather than a few years in a life-cycle-cost assessment. The efficiencies are lower than those of silicon-based panels — 11 percent compared to 20-21 percent — but the cost of production is much lower. The product is not yet commercially available, and more research will need to be conducted to provide a viable product.
Nanotechnologies. The U.S. National Nanotechnology Initiative is working to improve solar energy technologies through the use of nanoparticles and nanostructures. Research indicates that nanotechnology can improve light absorption and increase the conversion of light energy to electrical energy, perhaps by several percentage points. While research is still in the early stages, some of the anticipated benefits include:
• Lower production costs using printing-type processes, which are less complex and energy-intensive
• Lower installations costs because collectors could be flexible film rather than rigid panels, making them more adaptable to surfaces and potentially lighter
• More efficient compared with current technologies.
Solar windows. Windows are typically one of the largest areas of heat gain in a facility. Imagine harnessing that energy and using it rather than merely having to condition its heating or cooling load contribution. This product, still reportedly in development, is a liquid coating that turns windows into electricity generators.
Managers clearly have challenges ahead in balancing emissions reduction requirements with reducing the cost of operations. Managers also must balance financial requirements with those of the environment.
Solar technologies provide an excellent answer to goals for reducing emissions. Incentives make current solar-energy technologies more attractive, but these future innovations might allow facilities to excel beyond current capabilities more cost-effectively.
Laurie Gilmer is vice president of facility services at Facility Engineering Associates (FEA) and leads FEA's facility asset management, building energy management, and sustainability services. She is a published author and co-authored the second manual in the Sustainability How-To-Guide series from the International Facility Management Association (IFMA), the Energy Star Portfolio Manager. She is a member of ASHRAE and IFMA, is chair of IFMA's Sustainability Facility Credential scheme committee, and serves on the Northwest Energy Efficiency Council's Building Operator Certification advisory committee.
Agree? Disagree? Have something to say? We want to hear from you. Visit myfacilitiesnet.com/LaurieGilmer, and start a conversation.
Continue Reading:

Management Insight: Laurie Gilmer

Solar-Energy Technologies Emerging as Options for Commercial and Institutional Facilities

Solar Market Growing, but Challenges do Exist

Developments on Solar-Technology Front for Maintenance Managers
---
---
---
Related Topics:
Comments