You Might Like
On FacilitiesNet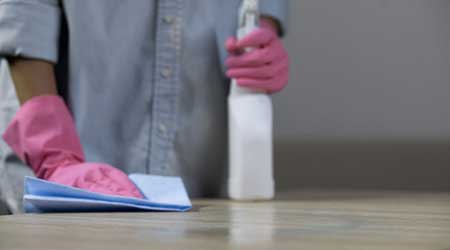 Chicago Schools Ramp Up Cleaning Amid Coronavirus Concerns
Though only a handful of Chicago area schools have been forced to close so far due to coronavirus concerns — this includes Loyola Academy, Illinois's largest private high school and Vaughn Occupational High School, where a teacher's assistant tested positive — several others are taking strong precautions to try to prevent the virus's spread.
Because the coronavirus is believed to survive on surfaces for several hours, several Chicago schools are ramping up cleaning, proactively disinfecting doorknobs, desks, and other "high-touch" surfaces, according to the Chicago Tribune.
Though Chicago Public Schools ordered additional supplies of cleaning wipes and sanitizers, some teachers have expressed concern that Chicago Public Schools isn't providing the appropriate resources both in terms of supply and staffing to adequately tackle the problem. Many teachers are buying supplies out-of-pocket, which has left some of them frustrated.
ISSA recommends increased frequency of cleaning and disinfection for all often-touched surfaces as the best way to prevent the spread, according to its "Coronavirus: Prevention and Control for the Cleaning Industry" website.
This post was submitted by Greg Zimmerman, executive editor, Building Operating Management and FacilitiesNet.com.
---