Facility Manager Cost Saving/Best Practice Quick Reads RSS Feed
Active Shooter Drill Goes Horribly Wrong
July 24, 2019 - Contact FacilitiesNet Editorial Staff »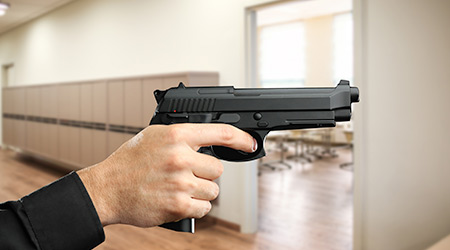 Yet another active shooter drill has gone horribly wrong. This time, the drill was taking place in a downtown high-rise in Chicago. And again, panic ensued when police were called to the scene because building occupants weren't notified that a "training class" was happening.
One building occupant on the 26th floor said she and her coworkers received a text of ongoing police activity and were advised to take shelter, according to the Chicago Tribune. Even the police, for 10-12 minutes, thought there was an active shooter in the building, not knowing it was a drill either. Police responded to a 911 call from the 7th floor of the building entered the building with shields and guns out.
Several building occupants were traumatized by the event, according to the Tribune story. It took more than an hour before police declared the building clear and began to understand what had happened.
"There's a better way to do these drills," said police officer Michael Pigott, though he credited his officers with their rapid and thorough response. "We take these events very seriously." He said the building management team failed to adequately prepare its occupants, and that's what caused the panic. He said the police would investigate how building management could do better in the future.
More often, many are questioning whether active shooter drills, even if they proceed as planned without traumatizing building occupants, are effective in the first place.
This Quick Read was submitted by Greg Zimmerman, executive editor, Building Operating Management. Read his cover story on how buildings are tackling climate change.
---
Comments