Facility Manager Cost Saving/Best Practice Quick Reads RSS Feed
AIA Fine Tunes Contract Documents with 2017 Release
June 21, 2017 - Contact FacilitiesNet Editorial Staff »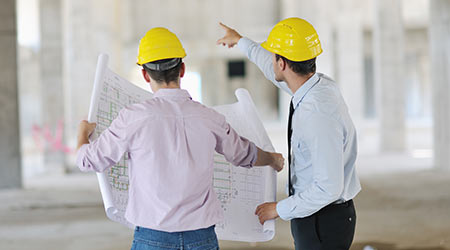 The American Institute of Architects has released the latest revision to its widely used Contract Documents. The 2017 Contract Documents contain significant changes, but don't represent a major revision, said Michael B. Bomba, director and counsel, contract documents and risk management, AIA. "They are more an evolution," he said.

For building owners and facility managers, probably the most notable change in the 2017 Contract Documents is a new sustainable projects exhibit, which can be added to most AIA contracts to address the risks and responsibilities associated with sustainable design and construction services.

The new exhibit provides a way to identify the sustainability objective, if any, of the owner. That objective might be LEED certification, for example, or an energy-use goal. By outlining steps for the architect, contractor, and owner — such as a workshop after the sustainability goal has been set — the exhibit supplies a "process-oriented way to achieve the sustainability objective," said Bomba.

AIA updates the core AIA Contract Documents every 10 years.

Other changes in the documents:

• The parties are prompted to discuss and insert an appropriate fee for terminations for the owner's convenience.

• An architect is no longer required to re-design for no additional compensation if he or she could not have reasonably anticipated the market conditions that caused the bids or proposals to exceed the owner's budget.

• A new exhibit has comprehensive insurance and bonds provisions that can be attached to many of the AIA owner/contractor agreements.

• New provisions relate to direct communications between the owner and contractor.

• Revised provisions pertain to the owner's obligation to provide proof that it has made financial arrangements to pay for the project.

• Simplified provisions for the contractor to apply for, and receive, payments.

• Services that go beyond "basic services," and are identified at the time of agreement, are now categorized as "supplemental services," to avoid confusing them with "additional services" that arise during the course of the project.

• Agreements clarify how the Architect's progress payments will be calculated if compensation is based on a percentage of the owner's budget for the Work.

Click here for more on AIA 2017 Contract Documents.
This Quick Read was submitted by Edward Sullivan, editor of Building Operating Management magazine, edward.sullivan@tradepress.com. Click here to read more about design and construction on Facilitiesnet.com.
---
Comments