Facility Manager Cost Saving/Best Practice Quick Reads RSS Feed
Increasing Construction Effectiveness And Efficiency Through Lean Construction
May 9, 2016 - Contact FacilitiesNet Editorial Staff »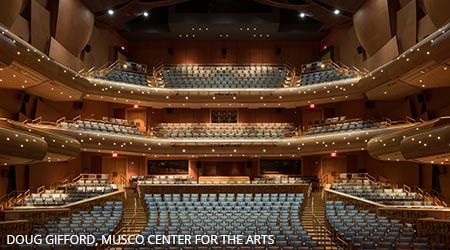 Lean construction, as adapted from Lean manufacturing principles and defined by the Lean Construction Institute, is a delivery method extending from the objectives of a Lean production system — maximize value and minimize waste — to specific techniques and ways to apply them in a new project delivery process. A Lean culture empowers employee partners to question current procedures in an effort to find a way to continuously improve the flow of work, goes well beyond just waste elimination and includes optimized processes, maximized effectiveness, and significantly enhanced project benefits.

Lean project delivery fosters creativity and continuous improvement by the elimination of waste: overproduction, transportation, excess inventory, defects, over processing, wasted motion, waiting time and wasted human potential. Project players are primarily educated and given the freedom to innovate their tasks and "fix what bugs them," maximizing effectiveness while minimizing waste. After key staff identify the improvements or failures, the larger group is informed to benefit the entire project. The techniques are only limited by the imagination of those individuals engaged in the work. Not unlike traditional construction, mistakes happen; the Lean approach encourages individuals to share lessons learned in real time to prevent a one-time issue from repeating.

The Lean approach was used to maximize value and eliminate waste on the new $82 million Marybelle and Sebastian P. Musco Center for the Arts at Chapman University in Orange, Calif. The 28-month-long project included construction of an 88,142-square-foot facility to house a multipurpose Proscenium-style theater hall with just under 1,044 seats, rehearsal space, associated performer and support space and storage, administrative offices and a multilevel lobby. By establishing a Lean culture, the collective actions of the project team successfully increased construction effectiveness and efficiency on this prominent performing arts project through improving logistics, team collaboration and building coordination technology. Lean solutions also ensured the project's schedule and quality of construction.

This Quick Read comes from Felipe Engineer-Manriquez, PMP, LEED AP BD+C,, a project manager at McCarthy Building Companies , Inc. in Southern California. He oversaw the work done on the Musco Center of Performing Arts at Chapman University. He can be reached at FManriquez@McCarthy.com. Read more about lean design here.
---
Comments