Issue Archives
February 2011 Issue
---
Good News, Bad News
Part 1

How Commercial Real Estate is Doing Depends on Point of View

Part 2

Commercial Real Estate Recovery: Drivers and Dampers

Part 3

The New Normal for Commercial Real Estate Market

Part 4

Survey: Shadow Space Will Slow Recovery
---
New ADA Standards Bring Changes, Choices and Challenges
Part 1

ADA: What FMs Need to Know

Part 2

ADA: Impact on Operations
---
Real Estate Group Suggests Energy Efficiency Incentives
Part 1

Proposed Incentives for Building Efficiency

Part 2

Ways to Promote Energy Efficiency Without New Legislation
---
Flooring: Brawny Beauties
Part 1

Resilient Flooring Options: Improved Design Appeal and Performance

Part 2

Health Care Friendly Rubber

Part 3

Linoleum's Affordable Benefits

Part 4

Vinyl Gaining Respect

Part 5

Long-lived Terrazzo

Part 6

Mixing Resilient Floor Products
---
Spotlight on LEDs
Part 1

LED Performance Improving

Part 2

Where to Use LEDs

Part 3

Factors for LED Retrofit

Part 4

Specifying LED Systems
---
Troublemakers on the Rooftop
Part 1

Roof Problems Often Start at the Seams

Part 2

Roof Penetrations Can Be the Weak Link

Part 3

Protect the Roof from Stress

Part 4

Mind the Metal on the Roof
---
A Supercomputer in Your Future?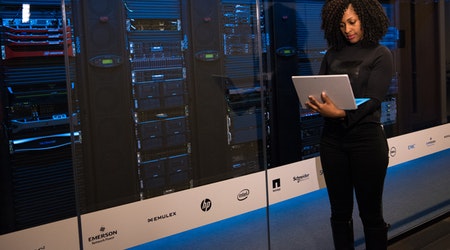 Part 1

High-performance Computing (HPC) Is Likely to Become Mainstream

Part 2

Power and Communication Needs of Supercomputers

Part 3

Tackling HPC's Massive Heat Generation
---
Breaking Down Barriers Between FM and IT
Part 1

Cooperation in the Data Center Can Reduce Costs, Increase Reliability

Part 2

Managing Common Disagreements Between FM and IT

Part 3

Trends in Data Centers

Part 4

Survey: Data Centers Taking Steps to Trim Energy Use
---
Want to Save Water? Here's Where to Look
Part 1

Get the Information on Water Cost and Use

Part 2

Restrooms Offer Many Water Efficient Options

Part 3

Water Efficient Mechanical Systems and Irrigation Systems

Part 4

Water Efficiency Products Showcase
---
February: New Products
---
---
SPONSORED SECTIONS
Controls Drive Green Gains
BACnet Systems Offer Many Opportunities to Improve Sustainability
Part 2
BACnet Connectivity and Interoperability
Part 3
Interoperability and Green Building
Part 4
Controls: Real-World Savings
Part 5
Why BACnet?