4

FM quick reads on elevator

---
1. Check ASME Codes Before A Full-Scale Elevator Modernization
I'm Justin Smith, managing editor of web development for Building Operating Management magazine. Today's tip: elevator modernization. How can facility managers tell whether they should opt for a simple repair or a full-scale modernization? Start with codes. One resource is the National Elevator Code: American Society of Mechanical Engineers, A17.1. First, determine which version of the code is in effect. Some jurisdictions operate under code editions that may be 10 or more years old. Second, consider exactly what modernization means. It is critical to evaluate your system needs to determine if a simple repair will provide you with improved operation, or if a complete modernization will be required. Finally, consider that elevator upgrades can affect other building systems, like electrical or HVAC. If an elevator modernization is designed by the elevator company, the impact on the facility can be significant. With some planning, the upgrade process can be as smooth as possible.
RELATED CONTENT:
elevator , modernization , upgrade , ASME , facility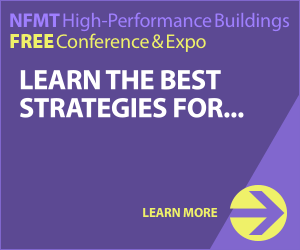 ---
QUICK Sign-up - Membership Includes:
New Content and Magazine Article Updates
Educational Webcast Alerts
Building Products/Technology Notices
Complete Library of Reports, Webcasts, Salary and Exclusive Member Content


All fields are required.


click here for more member info.

---
---
---