Salary eBook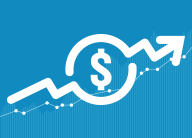 Facilities Salaries and Compensation
Salary benchmarks for 34 facilities management job titles.
« Back to Facilities Management News Home
Wrenching Collars Add Torque and Boost Productivity
7/12/2018%>
A line of two-piece shaft collars that combine a smooth bore to protect valuable shafts with wrenching flats to safely provide added torque using an open-end wrench has been introduced by Stafford Manufacturing Corp. of Wilmington, Massachusetts.

Stafford Wrenching Collars fit onto standard shafts to let users add torque by using an open-end wrench while preventing damage to the expensive shaft. Ideally suited for maintenance and setup applications, these wrenching collars help free frozen shafts and are extremely effective for alignment.

Available in 15 sizes to fit shafts from 1/4" to 3" O.D., Stafford Wrenching Collars are offered in steel, stainless steel, and aluminum. They can also be supplied with threaded-, hex-, and square bores. Pipe sizes from 3/8" to 1-1/2" are offered to free frozen pipe components.
More From 7/12/2018 on FacilitiesNet