« Back to Facilities Management News Home
Wireless Sensors Offer Enhanced Security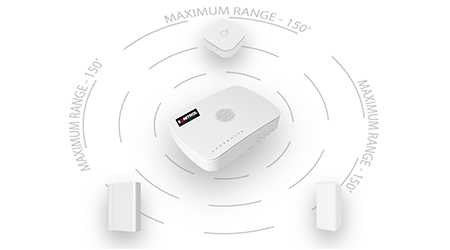 Sonitrol announces the launch of TotalGuard Smart Hub & Wireless Devices that offers a more robust security solution to the small and medium business markets. This new offering includes a variety of wireless sensors that connect to the new TotalGuard Smart Hub, expanding reach and alarm capabilities.

Sonitrol's TotalGuard solution, launched in 2018, targets the small to medium business market by offering affordable, professional security. TotalGuard is an all-in-one, edge-based device that acts as a standalone IoT panel. Each TotalGuard device includes the Sonitrol impact activated audio detection, glass break analytics, video verification and surveillance, motion and wireless connectivity that is all professionally monitored by a Sonitrol Central Station. Including many features, the solution was needed for the ability to easily connect with other alarm points as each business has different security needs.

The TotalGuard Smart Hub & Wireless Devices are simple, scalable and secure. These devices are easy to deploy and have a streamlined infrastructure, which reduces wire pulls and terminations and can easily be setup with a Mobile App by the installer. With the TotalGuard Smart Hub, you can enroll up to 32 wireless devices. These Zigbee devices operate over AES 128-bit encryption, are supervised and tamper protected. TotalGuard can also be paired with exterior thermal imagers for added outside protection and exterior cameras and Sonitrol Cloud Access Control. Working with various customer needs, Sonitrol offers integrated security solutions and is a one stop shop for small to medium businesses.
More From 4/17/2019 on FacilitiesNet