« Back to Facilities Management News Home
Sink System Offers Improved Cleanliness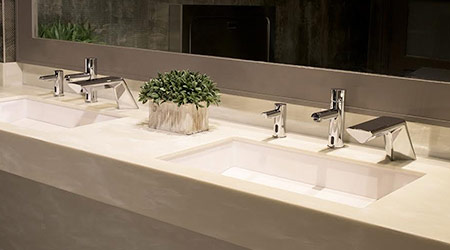 The D-13 Sink System featuring the XLERATORsync Hand Dryer from Excel Dryer features no-touch, high-efficiency fixtures allowing users to wash, rinse and dry hands in place during a convenient, intuitive and polite experience.

The Sink System offers individual or connected basins in Corian, quartz or nearly any solid surface. Enclosures can be alcoved, wall hung or freestanding with legs. Trash receptacles and baby changing stations can also be incorporated.

The most customizable, efficient and user-friendly solution available, the D-13 Sink System can be any commercial restroom's centerpiece.
More From 5/7/2019 on FacilitiesNet