Salary eBook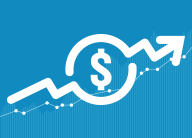 Facilities Salaries and Compensation
Salary benchmarks for 34 facilities management job titles.
« Back to Facilities Management News Home
Report: North American Investors Account For Almost A Third Of All Cross-Border Purchases
4/27/2012%>
LONDON –North American investors account for almost a third of all cross-border purchases in the European commercial real estate market, increasing investment activity in the region significantly in 2011, according to the latest research by global property adviser CBRE.

The increasing number of non-European buyers were a growing influence in the rise of commercial real estate investment activity to €118 billion in 2011 - a 7% increase in overall activity compared to 2010 (€110 billion). Non-European property investors have risen in prominence to account for over 17% of total European investment in 2011 (compared with 13% in 2010), with North American investors the driving force.

U.S. and Canadian investors now account for 30% of all cross-border purchases compared with 21% in 2010. This represents the largest share of the 2011 cross-border market by quite a margin and is made up of over €9 billion of U.S. capital and a further €2 billion from Canada, including Morgan Stanley's purchase of Galleria Shopping Centre in St Petersburg in the final quarter of the year for circa €840m. U.S. and Canadian buyers have also been active on the sell side, selling over €8 billion of European real estate in the same period.

North American investment activity is spread across a number of European markets although the United Kingdom (UK) – and in particular Central London offices – took the largest share (Central London accounted for 18% of North American investment into Europe in 2011). Canadian investment, in particular, is driven by its cash-rich pension funds and limited opportunities in the domestic market. Recent legislative changes to pensions have also contributed to Canada becoming a serious player in the global real estate market. Capital flowing from the US is far more diverse and more opportunistic in nature; however, U.S. pension funds are becoming more aggressive and looking to the Canadians to model similar investment strategies. 

U.S. and Canadian investment exposure to the direct European commercial property market has also been supplemented by investment via other routes; for example, U.S. investors have been the main buyers for European property loan portfolios in 2011.
Jonathan Hull, EMEA Head of Capital Markets, CBRE, commented:

"Canada's five largest pension funds alone control over half a trillion dollars in combined assets - the equivalent of the entirety of the Swiss economy. Canadian investors are typically long-term holders and already hold most of the key assets domestically; this limited domestic universe is leading to the need to diversify and seek opportunities abroad.

"U.S. investors, including institutional buyers and pension funds, also remain prevalent in European real estate markets, as are key asset managers such as Blackstone and Carlyle, who are continuing to target distressed assets leading to riskier but higher returns. However, it's the emergence of Real Estate Investment Trusts (REITS) that American investors are looking to use to gain exposure to Europe and will be an important driver of growth in the coming months." 

Far and Middle-Eastern sovereign wealth funds and pension funds were also notable players in the European investment market in 2011. These investors have increased their share of the market over the past few years and made several major acquisitions in 2011, including 60 Theadneedle Street and Tower Bridge House, both in the City of London.

Although non-European capital is of growing importance, European investors still account for the majority of cross-border property investment activity across the region. Of these, Germans were the most active cross-border investors; however, the German share of investment activity fell dramatically in 2011 compared with previous years. In 2009/2010, for example, German activity accounted for 24% of the cross-border market versus just 12% in 2011. This reflects German-Open Ended Funds' retrenchment to their own market where they are now becoming more active buyers, as well as the fall in institutional activity compared with last year.

Overall investment activity mirrored wider economic trends to reflect the north-south divide in Europe, with Germany (19%), Belgium (45%) and France (38%) experiencing strong year-on-year increases, as did Central Eastern Europe (99%) and Sweden (11%).
About CBRE Group, Inc.
CBRE Group, Inc. (NYSE:CBG), a Fortune 500 and S&P 500 company headquartered in Los Angeles, is the world's largest commercial real estate services firm (in terms of 2011 revenue). The Company has approximately 34,000 employees (excluding affiliates), and serves real estate owners, investors and occupiers through more than 300 offices (excluding affiliates) worldwide. CBRE offers strategic advice and execution for property sales and leasing; corporate services; property, facilities and project management; mortgage banking; appraisal and valuation; development services; investment management; and research and consulting. Please visit our Web site at www.cbre.com.

More From 4/27/2012 on FacilitiesNet