Salary eBook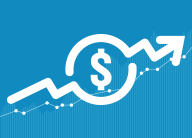 Facilities Salaries and Compensation
Salary benchmarks for 34 facilities management job titles.
« Back to Facilities Management News Home
Replacement Vacuum Cups for Ergonomic Lifters
5/12/2014%>


Cincinnati, OH – Vi-Cas Manufacturing offers a wide range of vacuum cups for ergonomic lifters of all types and sizes. Round, rectangular or oval cups are available from stock for immediate shipment for a variety of lift manufacturers including Cynergy Ergonomics, Indutrol, and others. Sizes and types of cups to fit virtually any type of vacuum equipment used for lifting, manipulating, or "pick and place" applications. Accessories such as vacuum valves, swivel joints and level compensators can increase the productivity and energy efficiency of lifting systems. Materials are available to suit most any application including food handling, high-temperature materials, anti-static for handling electronic components, and more.

An extensive online catalog - searchable by cup attributes such as diameter, height, width, and more - can be viewed at www.vi-cas.com. Vi-Cas can quote custom designs from customer-supplied drawings, or reverse engineer from customer-supplied cups.

Vi-Cas has been manufacturing vacuum cups in various shapes, sizes and materials sine 1970. They provide short or long manufacturing runs, with short turnaround times. On demand delivery is also available. In addition to large vacuum cups, Vi-Cas offers micro-cups and bellows, soap cups, grabbers, suction cups, tightening discs, and grippers, as well as accessories including level compensators, swivel joints, vacuum valves and fittings and adaptors to suit any application. For more information contact Rob Wagner of Vi-Cas Manufacturing at (513) 791-7741, 8407 Monroe Avenue, Cincinnati, OH 45236 or visit them at www.vi-cas.com.
More From 5/12/2014 on FacilitiesNet