« Back to Facilities Management News Home
Push Button Exit Targets Effective and Efficient Use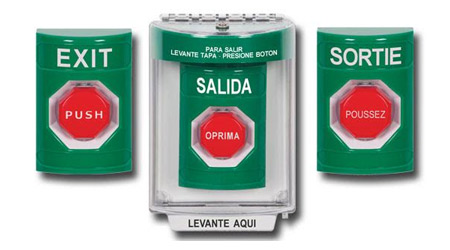 STI announces its easy-to-use Stopper Station push button allows a user to perform a calm, effective and confident action when needed.

Offered with salida (exit) or customized labeling (in English, Spanish, French, German or virtually any language). The multipurpose push button is available in red, green, yellow, white, blue or orange. Its unique design helps stop accidental activation while allowing legitimate activations. Switch options include: Turn-to-Reset, Key-to-Reset, Key-to-Activate, Momentary or Weatherproof.

Optional illumination allows users to easily find the STI Stopper Station push button in a dark corridor. Choose to illuminate as a status light (always on) or select a color change when activated (i.e. glows green then changes to red when activated).

Several tough polycarbonate protective covers with or without siren are also available. Buttons are listed to UL and cUL standards, ADA Compliant.
More From 11/29/2018 on FacilitiesNet