Salary eBook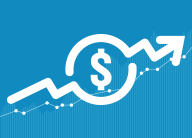 Facilities Salaries and Compensation
Salary benchmarks for 34 facilities management job titles.
« Back to Facilities Management News Home
Product Release: Parex USA Micamax 3
4/3/2012%>
ANAHEIM, Calif. – Parex USA, Inc. the parent company of leading building material brands; Parex, Teifs, LaHabra, El Rey, and Merkrete has announced the launch of MicaMax 3 - basecoat, EIFS adhesive and finish, all-in-one.
MicaMax 3 is the first product of its kind to offer a basecoat, EIFS adhesive and acrylic finish, in one pail. This multi-use product virtually eliminates the need to purchase separate materials for projects. That means less material on the job site and less waste. Any unused MicaMax 3 Finish can be used on later projects.
With distinctive Miox and natural Mica, MicaMax 3 exhibits stunning light and dark metallic flecks to create the look of shells or stone in the finish. The product may be used as a finish, EIFS adhesive or basecoat for EIFS and stucco. When used as a basecoat and adhesive, it is applied in the same manner as Parex 121 Wet Basecoat and Adhesive. It can be used to laminate EPS board to approved substrates such as concrete, masonry and gypsum wallboard. MicaMax 3 is also a 100% acrylic smooth finish, water-based and VOC compliant product.
"MicaMax 3 is a unique all-in-one product," said Heidi Larsen, Product Manager. "It is definitely a valuable alternative to traditional acrylic finishes, basecoats and adhesives. One pail does it all."
For more information regarding MicaMax 3 visit the www.parex.com.
About Parex USA, Inc.
Parex USA, Inc. Parex USA, Inc., a California Corporation, is a subsidiary of the ParexGroup, a division of Materis, S.A., a French Corporation. The ParexGroup is one of the world's leading manufacturers of specialty chemicals and ready-to-use mortars for the construction industry. With over 53 manufacturing sites in 19 countries the ParexGroup employs more than 2,700 industry professionals who are the corner stone of this thriving global organization. For more information regarding Parex USA, Inc. visit www.parexusa.com.
More From 4/3/2012 on FacilitiesNet