Salary eBook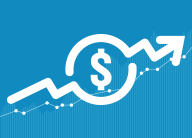 Facilities Salaries and Compensation
Salary benchmarks for 34 facilities management job titles.
« Back to Facilities Management News Home
Product Release: Milwaukee Thermal Imager
1/17/2012%>
MILWAUKEE, Wis. – Milwaukee Tool Corporation continues to expand their Test and Measurement line and M12™ LITHIUM-ION system with the introduction of the new 160x120 Thermal Imager, powered by M12™. Ideal for professional preventative maintenance and troubleshooting applications, the new tool features 160x120 pixel, high resolution thermal images, a visual camera for standard pictures, and the broadest temperature range in its class
(-10° to 350°C/ 14° to 662°F) for unmatched productivity.
"Designed from the ground-up with the professional tradesman in mind, this tool is faster, more versatile and easier to use than any other tool in its class," says Jon Morrow, Director of Marketing, Test and Measurement for Milwaukee Tool Corporation. "Users are able to capture a thermal & visual image on every trigger pull and toggle between the two with the simple push of a button. With an easy, 5-button interface and a no blur, no wait display that updates the screen image 60 times a second, this tool is easy to use and delivers professional quality… all for an outstanding value of only $2,500 suggested retail."
As a complete problem-solving solution, the 160x120 Thermal Imager kit also includes the simple and powerful Thermal Imager Report Software that makes analyzing images and generating reports quick and easy. Users can easily download images from the Thermal Imager with the included 2GB SD card or USB connection port. By simply switching SD cards, users can even take the tool back into the field while someone else generates the report to minimize downtime. All images use the versatile JPEG file format that can be used with any graphics program for added convenience.
Powered by REDLITHIUM™ battery technology*, the new 160x120 Thermal Imager leverages Milwaukee's M12™ battery system for quick charging and easy field replacement. By using the M12™ battery, the tool is compatible with the entire Milwaukee M12™ System of professional power tools and there is less downtime on the jobsite as the battery charges 5 times faster than the closest competitor.
With the introduction of these new products and plans to grow the Test and Measurement line in the future, MILWAUKEE® remains unwavering in their commitment to the trades, and will continue to offer innovative solutions in safety, performance and productivity.
Features:
2260-21 M12™ 160x120 Thermal Imager Kit
• Capture thermal & visual images on every trigger pull
• Crisp, high resolution thermal images for professional users
• PC software built from the ground up to quickly analyze images and rapidly create reports
• All images use versatile JPEG file format
Includes 2260-20 160x120 Thermal Imager, Thermal Imager Report Software and Manuals on CD-ROM, 2 GB Memory Card, USB Cable, (1) M12™ RED LITHIUM™ Battery Pack, 30-Minute Charger, SD Card Reader and Carrying Case
*REDLITHIUM™ Battery Technology
Milwaukee's new REDLITHIUM™ batteries provide up to 40% more run-time, 20% more power and 50% more recharges than other Lithium products on the market. The new technology will also operate in extreme temperatures as low as 0°F/-18°C and will run 20% cooler, with fade free power and no memory effect.
More From 1/17/2012 on FacilitiesNet