« Back to Facilities Management News Home
Partnership Offers Online Management Program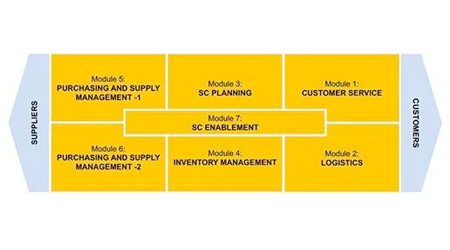 ISSA's Cleaning Management Institute (CMI) has partnered with Marquette University (MU) to develop an online training course that introduces the seven critical areas of supply chain management. The widespread industry need to understand supply chain management was prerequisite in the partnership between the two.

This has been increasingly recognized as a cornerstone of success, and a way to align and coordinate the functions of supply chain management to effectively become a successful company.

"Supply chains—not companies—compete in today's economy," said Marko Bastl, assistant professor of supply chain management at Marquette University's College of Business Administration. "How we manage the supply chain can become a competitive advantage. Companies need to understand the role that internal functions such as logistics and purchasing play in gaining a competitive edge."

The program was created to build awareness and understanding of fundamental principles of supply chain management and its effects on a firm's performance. It consists of the following seven critical areas:

Brant Insero, director of education, training, and certification for ISSA, confirmed, "The most successful companies are the ones who are able to effectively align and coordinate these elements into one coherent function."

Bastl outlined the benefits of completing the program: "You will gain insights into how we can take an integrated view of the various supply chain-related functions—such as customer service, logistics and distribution, purchasing, and supply chain planning—and in doing so maximize our levels of customer service."

"People in a number of different roles will get a lot of insight from this program," stated Insero. "Buyers in purchasing departments, production planners, and logistics analysts in particular are good candidates. Also, middle managers who are perhaps working in a narrow supply-chain-management area would benefit from better understanding their role in the broader context."
More From 3/12/2019 on FacilitiesNet